You won't have to set aside much time for slabjacking repair. Compared to concrete slab replacement, the slabjacking process is substantially faster.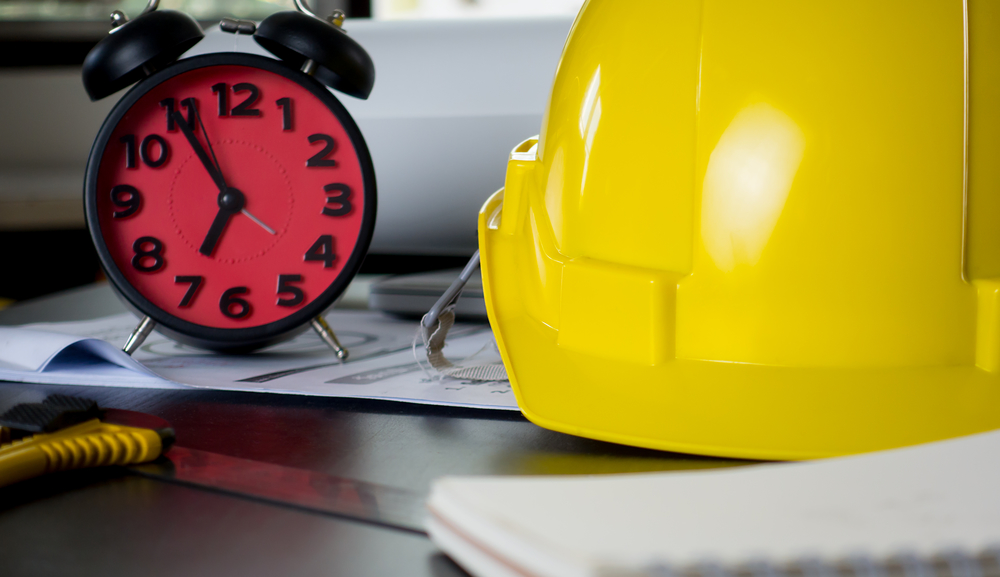 The time frame for slabjacking depends upon the size of the job, of course. But, after the initial consultation, most projects are completed in just an hour or two. Here's what you can expect from this method of concrete repair.
Initial Consultation for Slabjacking Repair
Many professional slabjacking contractors – like Lift Right Concrete – offer free consultations for concrete repair projects.
An in-person assessment is essential, as it allows the contractor to evaluate the level of concrete damage and provide an expert recommendation for restoring the slab. Slabjacking repair is appropriate for most cracked, settled and sunken slabs. Unfortunately, this method isn't the right repair method for crumbled concrete or a damaged house foundation.
The consultation takes only a few minutes of your time. After the consultation, you will receive a cost estimate for the slabjacking project.
What to Expect on Slabjacking Repair Day
When you decide to move forward with your concrete repair project, simply contact your professional slabjacking contractor to schedule a convenient date and time for the work.
On the day of your slabjacking repair, the contractor will park on the street or in the driveway. After drilling a few small holes in your damaged concrete, the crew will attach a hydraulic pump. The pump will be used to push a cement slurry through the holes and into the soil below.
As it's pumped in, the slurry mixture fills the voids in the soil under the slab, and the resulting pressure lifts the damaged concrete back to a level position. After the holes and cracks are caulked – a job either you or your slabjacking contractor can handle – the repair project is complete.
Because slabjacking doesn't leave a mess behind, almost no cleanup is necessary.
How Long Before You Can Use the Concrete Again?
Slabjacking repairs are incredibly quick, and the waiting period for using the concrete slab is equally brief.
In fact, there is no waiting period for walking on the slab. As soon as the concrete repair is finished (or even during the job, if you must) you can walk across the surface. As for putting heavy weight on the concrete, you'll only have to wait a few hours – not a few days, like you would if you opted for slab replacement.
Would you like to learn more about slabjacking? Lift Right Concrete LLC, Utah's leading concrete repair specialists, can answer all of your questions. Contact our West Jordan or Grantsville office today to schedule a free slabjacking repair consultation.