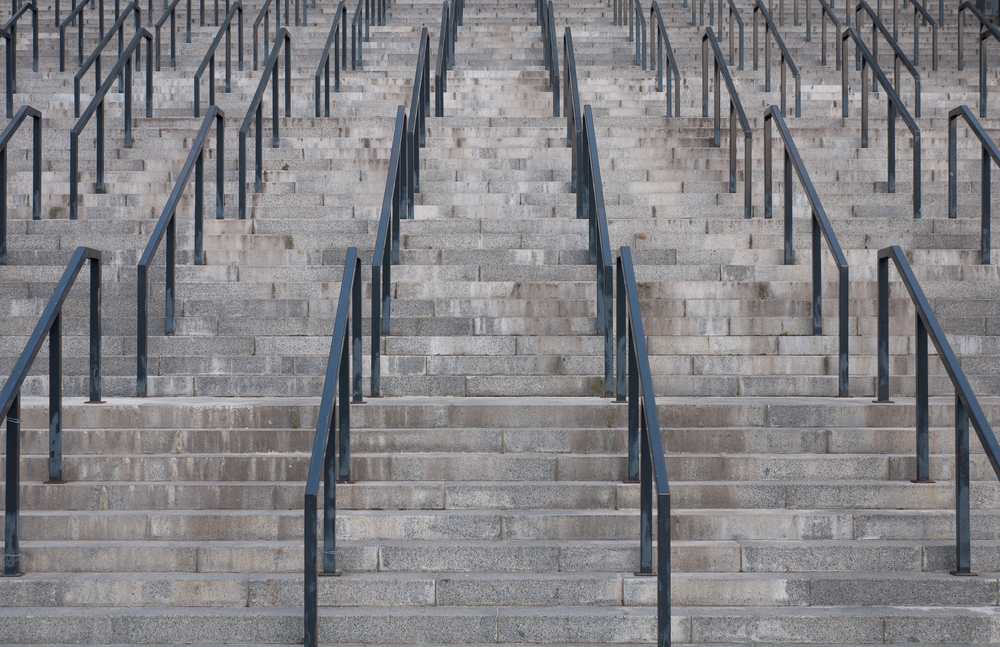 Sunken concrete poses a hazard for anyone who walks over the area.
Putting off concrete repair is never a good idea, as the cracks and damage will only worsen as time goes on. But having repair work done isn't just about preventing further concrete problems. It can also help you avoid being sued.
If you have any trip hazards on your property, someone, at some point, may fall and become injured. When that happens, you may be held legally and financially liable.
Why Is Concrete Repair Time-Sensitive?
Do you have a large crack in a sidewalk or driveway on your property? Are entry steps uneven because the concrete is sinking? Whether the property in question is your home or your place of business, problems like these may easily result in someone falling.
Both residential and commercial property owners are expected to know about trip hazards on their property.
And, if you are aware of the problem, it is your responsibility to have it fixed promptly. Sure, a trespasser may not be able to take you to court if they trip and fall when cutting across your property. But what if a guest or customer takes a tumble?
Protect Yourself with Sunken Concrete Repair
You can be sued if someone falls and becomes injured on your property. The injured person can make a claim to the court that you knew or should have known about the trip hazard, yet you failed to have concrete repair completed in a timely manner.
If the courts find that you were negligent as a property owner and that you did not exercise reasonable care in keeping your property in a safe condition, you could be liable for the injured person's medical expenses. And, if the fall results in missed work, you may also be responsible for lost wages and other associated costs.
Of course, the courts could determine that you were not negligent, but why take the chance? Even so, you must still pay legal fees to defend yourself. Schedule your concrete repair service and you won't have to worry about this unnecessary liability.
Slabjacking Is a Proven Sunken Concrete Repair Method
The good news is that, even if you have cracked or sunken concrete that could cause someone to fall, you probably don't have to tear up the slab and replace it.
That's an option, of course, but it isn't your only one. And, because concrete slab replacement is costly and does not fix your underlying soil problems, it isn't usually the preferred method of sunken concrete repair.
Instead, consider a sunken concrete repair method known as slabjacking.
This proven approach stabilizes the soil under the concrete and lifts the slab back into an even and level position. Slabjacking is much less invasive than pouring a new slab and it can give you excellent results at a fraction of the cost.
Winter is coming, which means that trip hazards become twice as perilous. If you're ready to fix your sunken concrete, contact Lift Right Concrete LLC to schedule a free consultation. We have convenient offices in West Jordan and Grantsville, Utah, but we serve customers throughout the Salt Lake City area and Northern Utah. Call us today to learn more about our effective methods of sunken concrete repair.