Slabjacking can restore the beauty of your cracked, sunken or uneven patios, porches, sidewalks, driveways, pool decks and garages. But, looks aren't everything.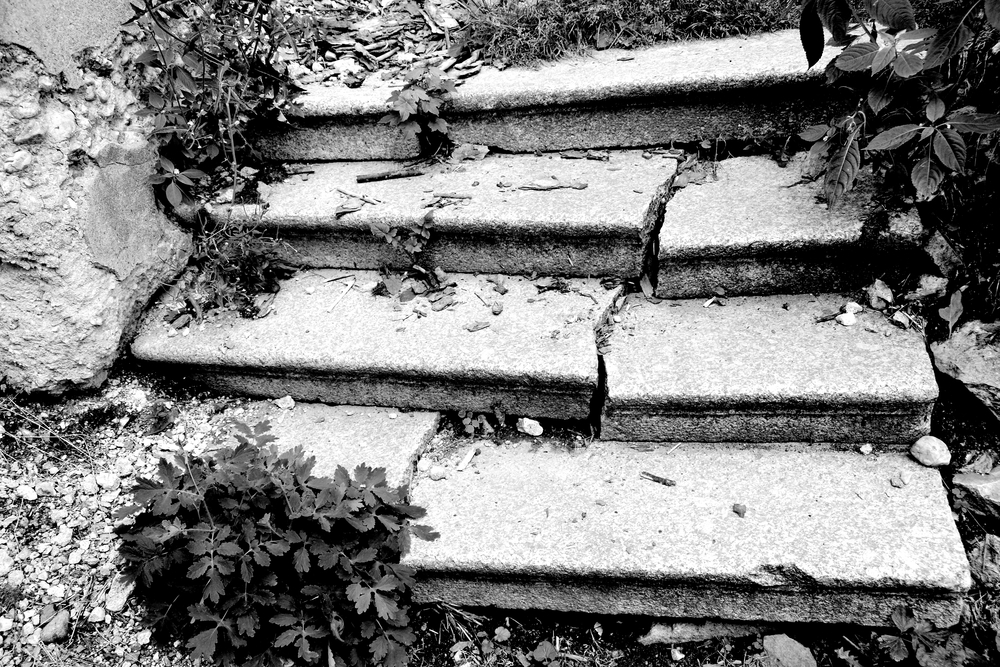 Also known as mudjacking, slabjacking helps to restore your concrete's integrity and safety.
In celebration of National Safety Month, this would be an ideal time to make all of your damaged concrete surfaces more stable and secure with slabjacking.
Damaged Concrete isn't Safe
Your damaged concrete is more than an eyesore – it's also dangerous.
Walking on a cracked or sunken slab could make anyone lose their footing. Trips and falls are likely, particularly if your damage is in a high-traffic area like your sidewalk or front porch.
Many falls don't cause significant injuries. However, according to the CDC, one out of every five falls causes serious harm, such as a fracture or head injury.
If someone falls on your damaged concrete and you knew you needed slabjacking repair, the Utah courts may find you liable for their medical bills. With a severe injury, you could end up paying for pain and suffering as well as future loss of income.
How Slabjacking Fixes Damaged Concrete
Slabjacking is a simple and quick method of concrete repair – in fact, most mudjacking projects are completed in just a few hours.
The process begins with a few small, strategically-placed holes in the damaged slab.
Next, the contractor uses a hydraulic pump to send a stabilizing cement slurry through the holes. This slabjacking mixture fills the empty pockets, or voids, in the soil under the slab.
As the air in the voids is displaced, the concrete is lifted back to its original even position. After the slab reaches the target level, the cracks and drilled slabjacking holes are patched with caulk.
Why Slabjacking is an Ideal Concrete Repair Solution
Why not just replace your damaged concrete slab?
Slab replacement would ensure that your concrete surfaces are safe. However, tearing out the old concrete and pouring a new slab is much more expensive and time-consuming than slabjacking repair.
In addition, slabjacking addresses the root of the problem by filling voids in the soil. That way, the issue is unlikely to return. Not so with slab replacement, as you could see the concrete crack or sink again in the not-so-distant future.
And, slabjacking repairs are nearly invisible. With slab replacement, matching the color to your existing concrete can be difficult. As a result, in many cases, the new slab sticks out like a sore thumb.
For all of these reasons, slabjacking is the preferred method of concrete repair for most damaged slabs.
Would you like to learn more? Or are you ready to restore the safety of your damaged concrete surfaces? Lift Right Concrete LLC, Utah's leading slabjacking contractor, offers free onsite consultations and estimates to homeowner and businesses throughout the state. To schedule your slabjacking evaluation, contact our Grantsville or West Jordan office today.