A concrete porch lift is one of the most effective ways to preserve the appearance, value and structural integrity of your home.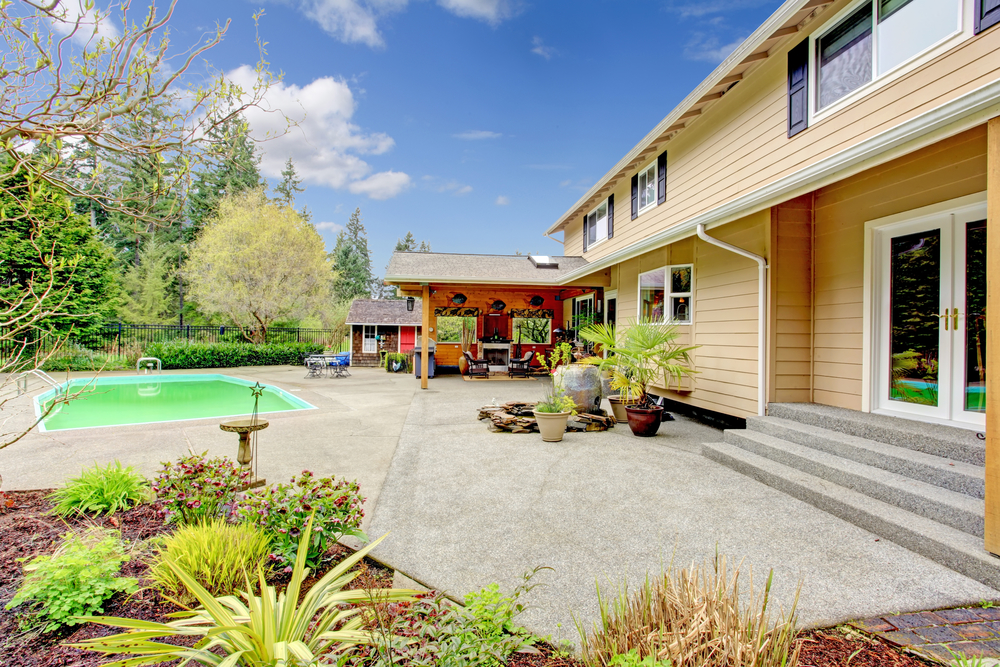 Don't be fooled by the age of your home, as a newer house is just as likely to experience foundation and concrete slab settlement as an older home – more so in some cases!
When Good Porches Go Bad From Concrete Settling
Because a porch or patio typically sits on the outer edges of your home's foundational support system, it is often the first to show the effects of soil settlement and erosion.
Although you may believe this phenomenon is little more than a cosmetic nuisance, it's actually a very accurate early warning system for larger problems.
Once settling and cracking begins in this area, the problems can potentially continue inward, eventually affecting your home's structural integrity. Or, it may indicate that such problems have already taken hold.
Patio Slab and Porch Lifting Can Prevent Future Damage
The process of lifting your porch or patio is actually quite simple. In fact, we can typically complete the repair process in as little as one day!
By reestablishing the structural integrity of the porch and filling the voids below the slab, we can help prevent further settlement damage. Any spots where moisture was able to seep below the concrete will effectively be eliminated as well.
In all but the most extreme cases of unstable soil or poor construction methods, this will be the end of your problems, at least for the foreseeable future.
Restore the Beauty and Safety of Your Home
Naturally, the prevention of further settling and potential structural problems is paramount. But so is the safety of your family and guests.
The settling and cracking of porches, patios, steps and walkways can create a tripping hazard. In the dark or under poor weather conditions, the threat of falls and injury becomes even worse. Not only does this create a safety risk but, should a visitor become injured, you may be subject to a liability claim.
Think about your home's present and future value also, when considering a concrete leveling service. By preserving your home's structural integrity, you will also preserve its value now and in the future.
Finally, don't forget about the importance of aesthetics and your enjoyment of the home. A sunken, cracked porch is the first thing you see when you come home, and a constant reminder that you really need to do something about that!
Wouldn't you rather return home each day to the beautiful porch that caught your eye in the first place?
At Lift Right Concrete, we understand that leveling and securing your porch or patio is important for many reasons. Serving Grantsville, West Jordan and all of northern Utah, we are committed to the 100 percent satisfaction of our customers.
Contact us today for a no-pressure free estimate for all of your concrete leveling needs, including walkway, patio and concrete porch lifts.