For the quickest and cheapest concrete repair method, consider the benefits of slabjacking.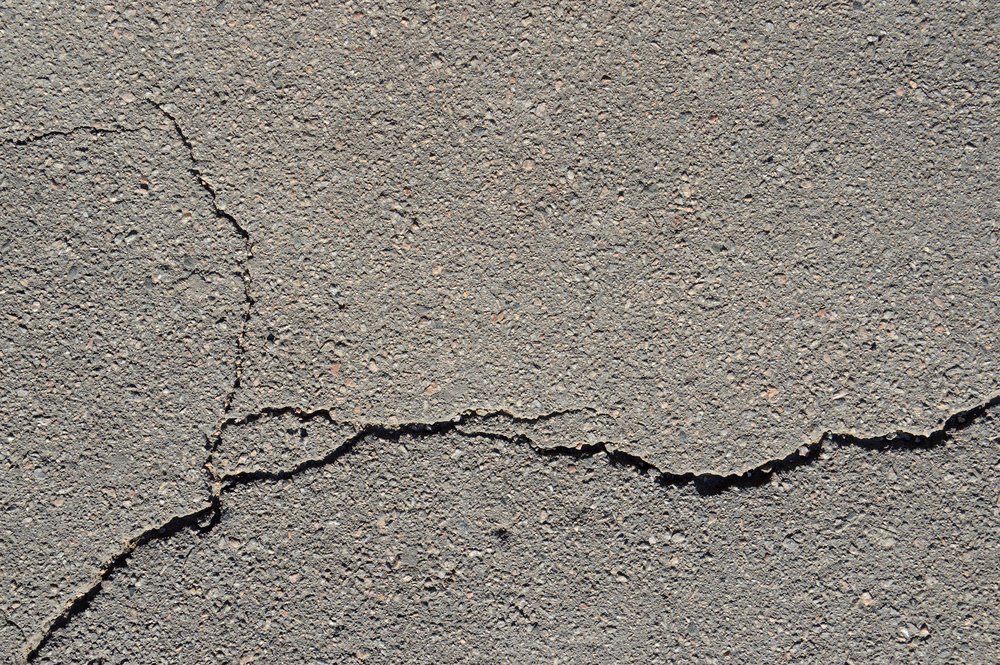 Whether you have a settled sidewalk, sunken patio, cracked pool deck, sagging driveway or uneven porch steps, slabjacking may well be your ideal solution. Slabjacking concrete repair can save you time and money – both now and in the future.
How Slabjacking Saves You Time
Your time is valuable, and you won't have to spend much of it on slabjacking. Most concrete repair projects take just a couple of hours to complete. The slab is ready for light use as soon as the work is finished, and the concrete can handle heavy weight a few hours later.
Your other option is to tear out the damaged slab and have new concrete poured. Go that route, and your repair project may take several days to complete. And, afterward, you'll have to stay off the slab for several more days – or longer – to allow time for proper curing.
How Slabjacking Saves You Money Now
Don't want to pay too much for concrete repair, right? Slabjacking is the least expensive method for fixing a damaged slab. At most, you can expect to spend a little over $2,000 – but most projects come in under $900.
A slab tear-out and replacement, on the other hand, will set you back quite a bit more cash. The total cost for this type of repair project averages around $3,500, but the cost can be upwards of $8,000.
How Slabjacking Saves You Money Later
Slabjacking doesn't just save you time and money now – this type of concrete repair also saves money down the line.
To understand how, you need to know how slabjacking works.
The slabjacking repair process involves drilling a few small holes in the damaged concrete, and then hydraulically pumping a cement slurry through those holes. The slurry mixture fills the pockets of empty space in the underlying soil, then pressure lifts the slab back to its original level position.
Because slabjacking restores the stability and integrity of the soil foundation supporting the concrete, the results are long-lasting. So, if you choose the slabjacking method of concrete repair, you shouldn't have to budget for another repair for at least 8 to 10 years.
Opt to tear out and replace your damaged slab instead and you may have to shell out money for repair much sooner. The slab replacement process does nothing to address the voids in the underlying soil foundation, which means the cause of the concrete damage doesn't get fixed. As a result, the problem will likely return.
If you want to save the most time and money on concrete repair, hire a trusted local professional contractor with a track record of success – like the team at Lift Right Concrete.
As the go-to slabjacking experts in northern Utah for more than ten years, Lift Right Concrete has a well-earned reputation for high-quality workmanship, stellar customer service and competitive pricing. And we offer free, no-hassle project evaluations and estimates to homeowners and businesses in the greater Salt Lake City area. If you need concrete repair, contact our West Jordan or Grantsville office today to schedule a slabjacking consultation.