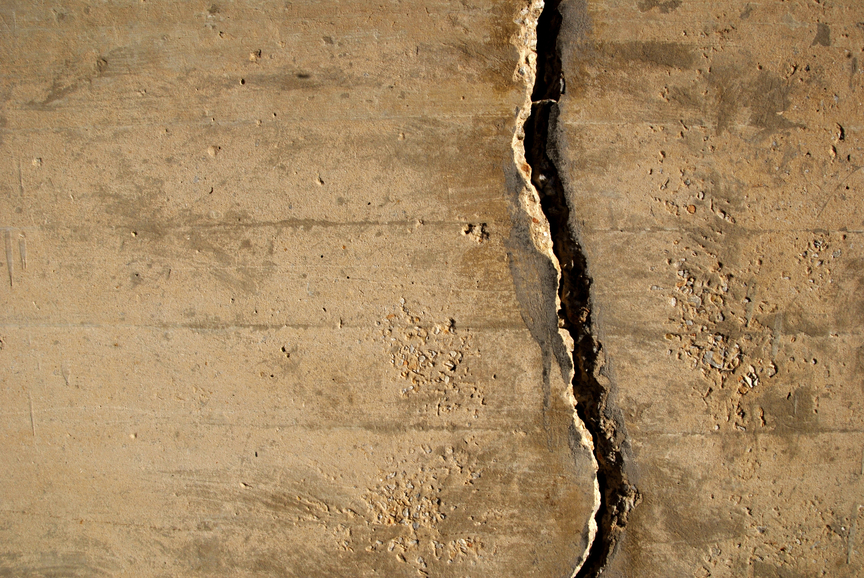 Concrete slab leveling is a rite of the Spring season in parts of the country when the ground was frozen for several months. Winter puts a serious damper on the ability to lift concrete and do many outside projects aside from shoveling snow, but with the onset of warmer weather, homeowners turn their attention to projects that enhance curb appeal, such as concrete fixing.
Why Concrete Slab Leveling is Difficult in the Winter
Frozen ground makes slab jacking projects difficult. When a contractor uses the process in the winter, which uses hydraulic pressure to pump out a slurry of sand and water, the material may freeze inside the pump and make pumping impossible. Even if this does not happen, cleanup of residual mud poses a problem. Introducing water for cleanup can cause intrusion or washout and lead to "mud blow out," where deposits of the slurry settle on top of the concrete. The result is that the concrete leveling might not hold after the spring thaw.
Foam jacking with polyurethane is more successful in the winter, especially for indoor projects, such as garage, basement, or warehouse floor repairs. The polyurethane is a two-part liquid that is heated and delivered to the site through a heated hose. Though the outside temperature has little effect on the foam or the success of the project, the frozen ground presents its challenges to this process as well.
Repair Winter Damage Soon
The impact of winter and the limited ability to do outside repairs in cold temperatures leaves many homeowners with unpleasant surprises in the spring. Soil movement and compaction coupled with the frost-heaving that occurs when the water in underground soil freezes, can leave concrete surfaces unlevel, unsightly, and unsafe. Once the thaw occurs, some concrete slabs may resettle into place, but often, the damage is done, which leaves a piece of concrete out of place. If the area does not look too bad, the impulse may be to ignore it until the cracks become more obvious and the lifting more pronounced.
Concrete repair professionals will tell you it is a bad idea to wait for the problem to get serious, perhaps due to the expectation that the only repair possible is replacing the slab or step. In most cases, concrete lifting can solve the problem at half the cost, as the problem is fixed by drilling a few small holes in the slab. Especially when the process is done with foamjacking, lifting and leveling can also stabilize the soil to reduce the potential of future problems. Fixing the cracks when they are small will prevent the serious type of deterioration that can occur as cracking spreads.
Why Concrete Slab Leveling Should be Left to the Pros
If the winter has left its mark on your concrete, make the call to Lift Rite Concrete for a professional assessment of the damage and a no-obligation consultation for concrete slab leveling services.