Is slabjacking (or concrete jacking) already on your spring home maintenance to-do list? If not, now is the time to consider adding it.
If you have a cracked sidewalk, sunken porch steps, uneven patio or any other type of exterior concrete damage, slabjacking is the ideal fix for this problem. And, like other outdoor home maintenance tasks, having the job done now can fend off future problems.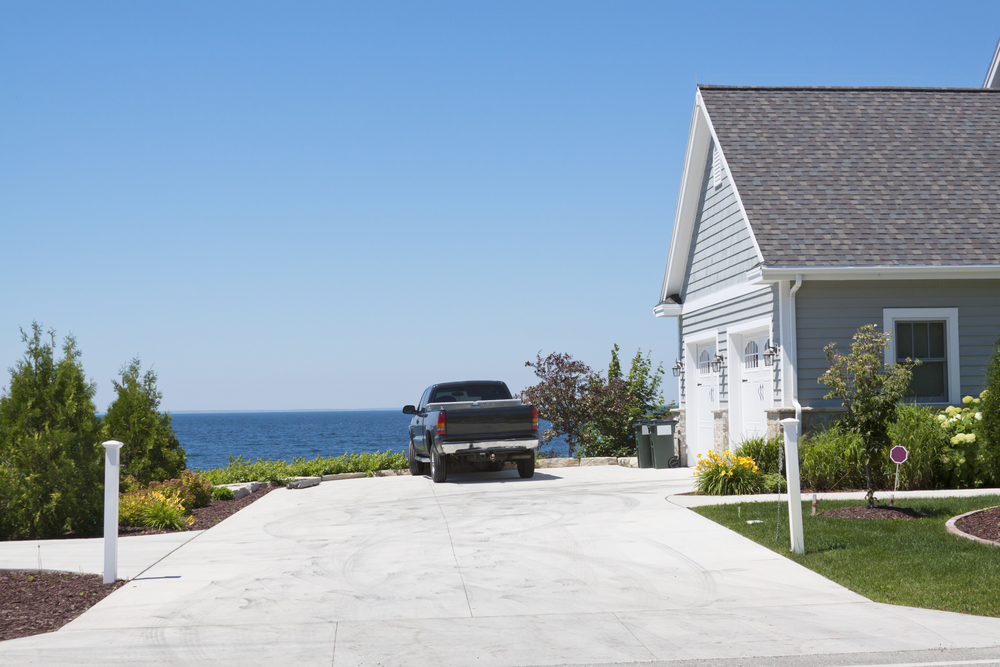 Slabjacking this spring can pave the way for an enjoyable – and trouble-free – summer.
Slabjacking Strengthens and Repairs Damaged Concrete
Spring landscaping projects are popular with Utah homeowners. In fact, most of us can hardly wait to get out and work in the yard once the winter weather fades away.
Yard cleanup and landscaping may be on your list already. But why go to all the trouble of creating beautiful lawns and gardens while ignoring your damaged concrete slabs? Cracks and sunken concrete can detract from the beauty of your carefully designed landscaping.
Slabjacking, also known as concrete lifting, can restore your damaged concrete to its original, level position. And, because the repair process fills empty areas (voids) in the soil beneath the slab, the concrete surface will remain strong and stable for years to come.
This year, get your home noticed for its gorgeous landscaping – not for the cracked and uneven concrete.
Slabjacking is a Quick Home Maintenance Project
If your spring schedule is already packed with home projects, you may not think you have time for slabjacking. Think again, as concrete lifting is a quick and simple process.
From start to finish, small slabjacking repairs usually take only about an hour or two. A larger job may take a little longer, but should still be completed in a single day.
And, while our experienced team handles the repair, you can keep working on your other home maintenance tasks. So, though you may already have a long list of spring projects, it's easy to fit slabjacking into your busy schedule.
Slabjacking Saves You Money on Home Repairs
Slabjacking is much less expensive than tearing out a damaged slab and pouring new concrete. Plus, concrete lifting will help you avoid costly concrete repairs in the future. Slabjacking corrects instability problems below the slab so, once the repair is complete, it should never need to be repeated.
Ignore the damage, however, and it will progressively get worse. And, depending on the location of your damaged slab, you could end up with serious structural issues in or around your home -- a very costly problem to solve.
Lift Right Concrete, serving homeowners throughout northern Utah and along the Wasatch Front, has the experience, knowledge and skills to expertly repair your damaged concrete. Contact our West Jordan or Grantsville office today to schedule your complimentary slabjacking consultation and estimate.