If you have cracked or uneven concrete at your home or business, slabjacking may be just what the doctor ordered.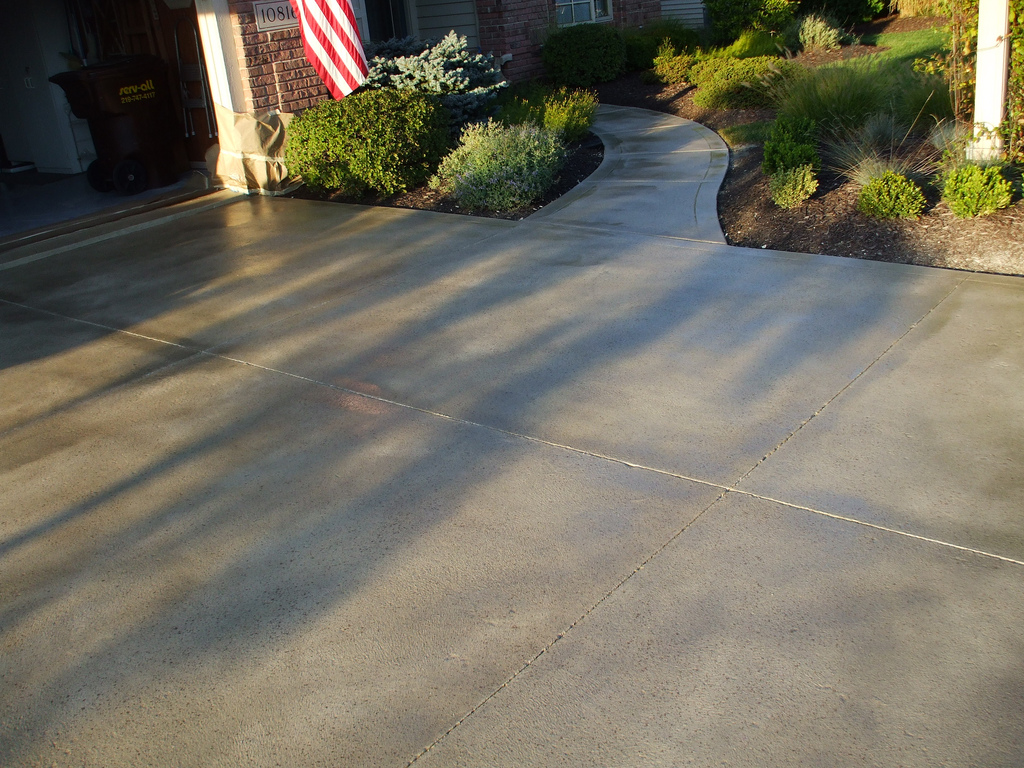 A highly effective type of concrete leveling, the slabjacking process involves pumping a cement mixture under the damaged slab. This mixture fills the voids in the underlying soil, and the resulting pressure lifts the slab back to a level, even and stable position.
We recommend slabjacking in a variety of situations, as it's simple, quick and cost-effective.
When Is Slabjacking the Preferred Concrete Repair Method?
Basically, you have two options for repairing damaged concrete. You can lift the slab with slabjacking or a similar process, or you can replace the damaged concrete.
Pouring a new slab may seem like a good idea, but replacement may not last as long as repairing the existing concrete. In many cases, slabjacking repairs will last much longer.
How so? Concrete leveling fixes the problems beneath your slab, filling the empty areas and providing a solid foundation for your slab. Replacement doesn't necessarily address your soil problems, so your slab is likely to sink or crack again in the future.
Not only is slabjacking effective, but it's also easy on the budget.
Replacing the slab can cost two or three times as much. Why spend more on a newly poured slab if the slabjacking process can handle the repair even better?
Slabjacking is Recommended for a Variety of Concrete Repairs
Do you have cracks in your driveway? Is your sidewalk uneven? Are your front steps sinking away from your porch?
Slabjacking can take care of any of these types of repair projects. The leveling process is also often used to fix damaged carport floors, patios and pool areas as well.
We often recommend slabjacking because it is much less disruptive than slab replacement. Also, the repairs are much less noticeable. When the repair is complete, you'll see just a few small holes, filled with cement. A new slab, on the other hand, may not match the other concrete around your home.
Not to mention the noise, mess and disruption involved with breaking up the old slap, removing it, forming and pouring a new slab.
When Slabjacking May Not Be the Right Repair Method
Although concrete leveling can fix many types of slab damage, slabjacking won't always be the best choice. If the soil problems under your slab are too extensive, it may be necessary to install foundation piers or a similar type of shoring to provide enough support.
Also, slabjacking may not be advised if your concrete is significantly cracked or damaged in several areas or if the slab is severely sunken. And, if you'd prefer an unblemished look without evidence of repair work, pouring a new slab is the only option.
The best way to know if concrete leveling will work for your repair project is to request a complimentary professional evaluation. The experts at Lift Right Concrete offer free inspections and repair estimates to homeowners throughout Utah. Contact us today to schedule your concrete repair consultation.