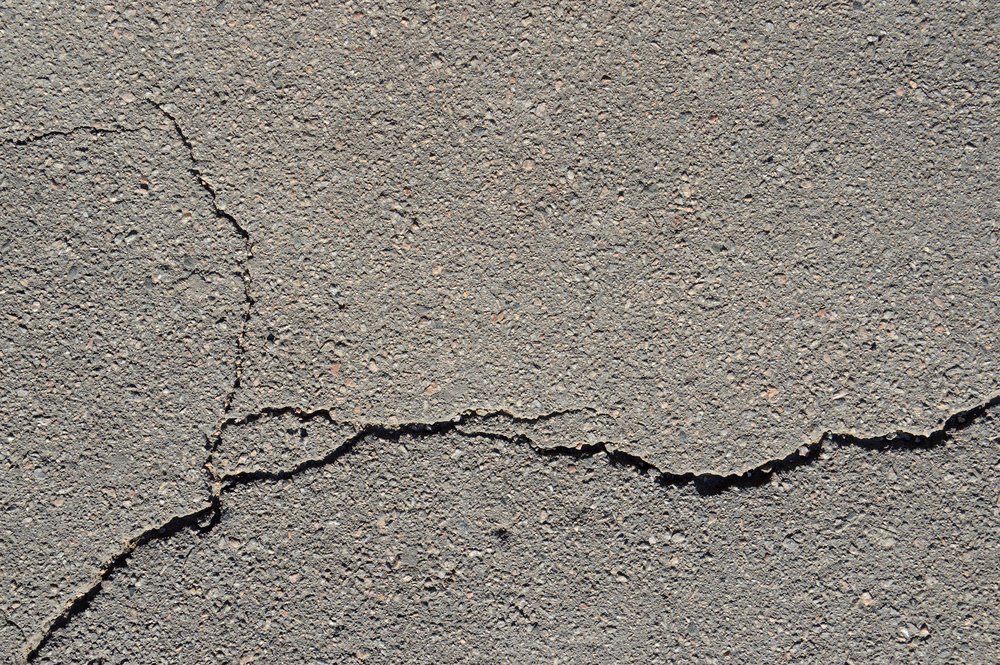 Concrete driveway leveling will raise your driveway slab back to its original position.
What it won't do, however, is make the surface cracks go away. Repairing these cracks can improve the strength of your driveway and prevent further damage. Caulking is the recommended method of fixing minor surface cracks, and here's what you need to know.
The Benefits of Caulking after Concrete Driveway Leveling
Chances are, you are considering concrete lifting to restore the functionality and appearance of your driveway, and to protect the value of your home.
While both the mudjacking and slabjacking methods can help in this regard, you'll find that caulking after the process is complete will give you the results you're really after: an aesthetically pleasing driveway that is smooth and damage-free.
No bumpy cracks, and no grass or weeds growing in your driveway.
Left unsealed, cracks will allow water to get under the surface of the slab. This can lead to soil erosion below the driveway, and the damage will only get worse until you address the problem.
Caulking can help you avoid this issue and prevent the cracks from growing. It will also help ensure that your driveway doesn't sink again.
Lifespan of Caulked Concrete Driveway Cracks
Concrete expands and shrinks with changes in temperature and moisture.
Because of this, it's quite common for cracks to develop over time. Caulking after your concrete lifting is completed will extend the lifespan of your driveway. Experts suggest you check your cracks periodically to see if they need to have the caulk reapplied.
How long will the caulk last in your concrete cracks?
The answer will mainly depend upon the weather conditions in your area. Northern Utah's extreme summer heat and harsh winter cold can be hard on caulk, causing it to crack or break. But even in the best weather conditions, it is realistic to expect that your driveway will need another caulking treatment within a year or so.
About Concrete Driveway Leveling and Caulking
So, how is caulking done? You can do it yourself, if you gather the proper materials.
You'll need a caulk gun and heavy-duty waterproof caulk, of course. To complete the work, you'll also need a garden hose, a wire brush, a scraper, acetone, rubber gloves and sand. Directions can be found online, but they basically involve clearing the crack, filling it with sand and caulk and then smoothing out the surface.
Poorly caulked cracks will not hold up very long. If you aren't confident in your handyman skills – or if you would just prefer to make sure the work is done correctly -- you may want to have your professional concrete contractor complete the job for you.
Might you be interested in a professional evaluation of your driveway? The concrete lifting experts at Lift Right Concrete in Utah can offer you a free repair consultation. Call our West Jordan or Grantsville office today to schedule your driveway leveling estimate.