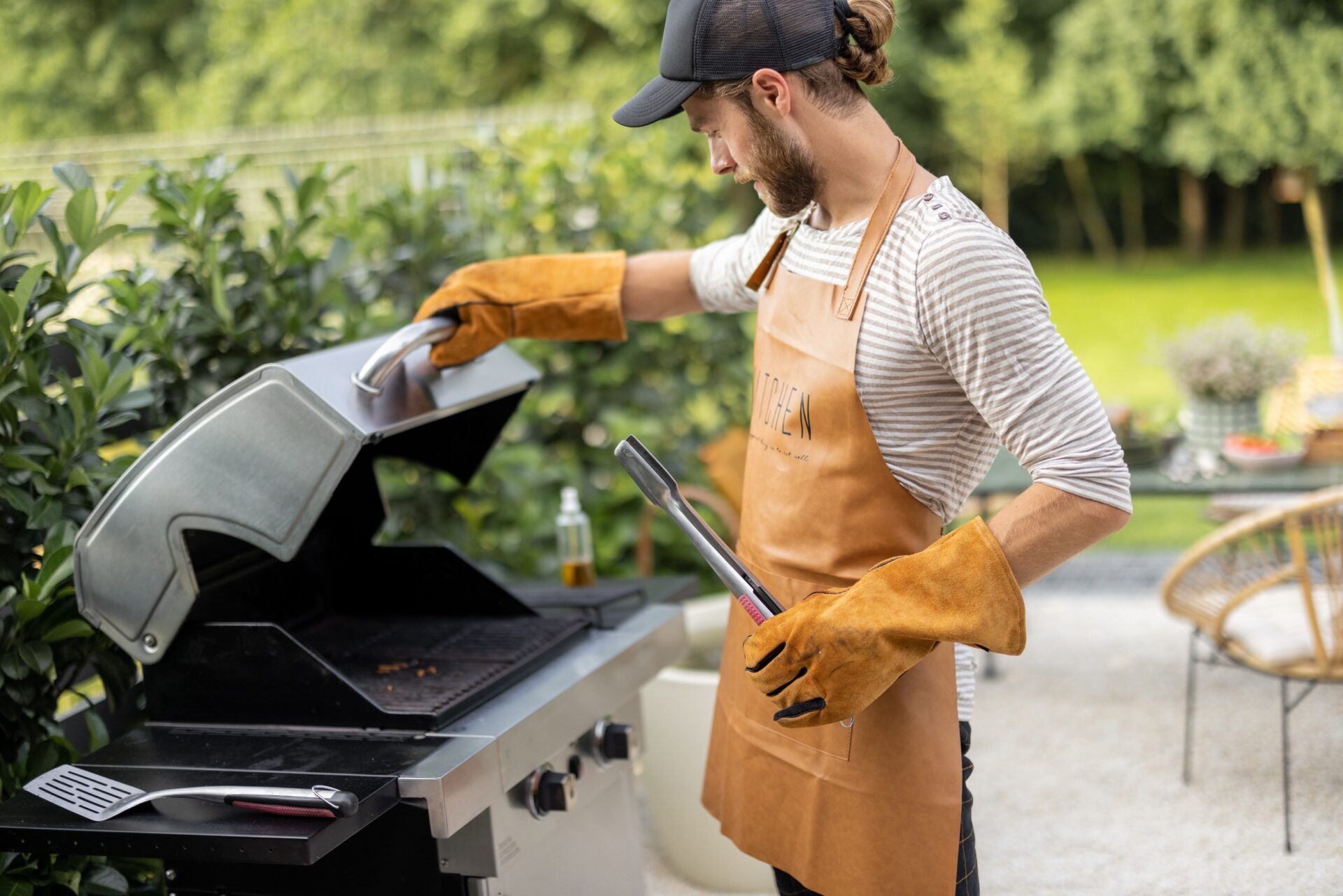 This is the time of year when we spend much of our day outside. From entertaining and parties to relaxing and napping, our patios are often well used from about June though September. As you plan your upcoming get togethers, take some time to prepare the space to avoid any safety hazards.
Grilling and Smoking Safety
If you enjoy grilling or smoking, practice safe protocols to make sure you can keep doing what you love. Grills and smokers are for outdoor use only and should be used in a well-ventilated area that is at least 10 feet away from your home. Keep the area clean, and ensure your grill or smoker is on level ground. Make sure children can't get too close to keep them protected from fire, hot metal, raw meat, and sharp utensils. You also want to wear appropriate clothing while working a grill or smoker, and you may want to consider keeping a spray bottle on hand at all times. A fire extinguisher should be close as well, and you should know how to operate it. Don't leave your grill unattended, and monitor your smoker from time to time, especially with kids around.
Food Safety
Before prepping any food, be sure to wash your hands thoroughly. Don't handle raw meat without washing your hands directly afterward and before touching anything else. Make sure your meat is cooked thoroughly. Be mindful of cross-contamination, and don't reuse cooking utensils that touched raw meat without properly disinfecting them first. Also, keep an eye on the clock to see how long your food has been sitting out while people have been grazing.
Eliminate Trip and Fall Potentials
Your entertaining area should be clear of cords, debris, and other items that can get in the way of walking paths. Improve traction in areas that are slick, add outdoor lighting so no one is walking around in the dark, and get sunken areas of the patio lifted to remove tripping possibilities. Be careful as you're carrying out things for the BBQ, especially if it's glass, heavy, or contains hot liquids. Keep the ground dry and free of obstacles. Kids often leave their toys all over, which can cause even the most nimble of persons to fall over them.
Whether you're entertaining a large group or having a quiet, relaxing night at home, your patio area should be a pleasant spot. Too often we get a call to fix an uneven patio after an accident has already occurred. When it comes to the safety of your family and friends, as well as yourself, you want to be proactive. If you notice issues with your concrete sinking or shifting, don't delay. Sometimes it can be an indication of an issue lurking below, and other times it may just be simple settling and a concrete jacking job with quickly do the trick. Whatever the issue is, delaying it will only make the issue get bigger, plus you have the added risk of someone getting hurt. Lift Right Concrete can remedy concrete issues to ensure your patio and backyard gatherings are safe from tripping hazards.