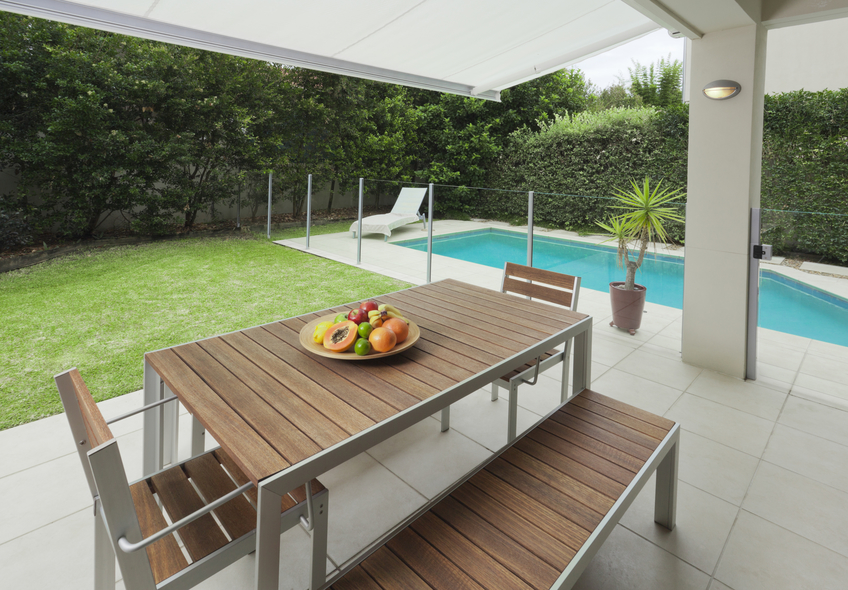 If your patio is not perfectly flat, concrete leveling should be on you maintenance list for the year. Over time, your patio might suffer from the same problems that plague sidewalks, driveways and steps: settling that leaves adjacent pieces of different heights. Not only does this look unsightly, but it can be hazardous. When you spend time on your patio, you want a surface that looks nice and poses no safety hazards for your family or guests. Concrete leveling helps you restore a patio with sunken spaces to its original flat condition.
Why does Concrete Crack and Sink?
When concrete is poured for a patio, it should ideally be poured over solid, well-drained soil. The ground should be sandy so you can just remove any grass and a layer of topsoil before you add a little gravel to facilitate drainage and pour the concrete. If your ground is clay or loam, you or your contactor needs to remove 6-8"of soil and add compacted gravel. If the base is not firm or if there are unseen voids under the soil, the concrete can later sink in spots.
To properly position the concrete, the area for the patio is surrounded with wood forms reinforced with steel rebar to confine the material until it dries. There may even be a layer of a mesh added in for greater stability. Once the concrete is poured, it is leveled and sets up a bit, and then is grooved to minimize future cracking. If the base is not firm or if concrete is not mixed or installed properly, there is more likelihood that the concrete will crack or sink.
More Reasons for Sinking
Aside from imperfections in the material or installation, the concrete is subject to a freeze/thaw pattern that can cause some sections of concrete to rise up. When the ground thaws, some slabs may fall back into place, while others do not. Additionally, concrete can be partially uprooted by tree roots.
Whatever causes your concrete to sink, additional problems can arise as a result:
Voids & Instability
Puddling & Icing
Trip Hazards
Poor drainage (towards foundation)
Concrete Leveling to the Rescue
When concrete slabs get out of alignment, concrete leveling often fixes the problem. By injecting a foam or grout into holes drilled in the surface, the voids in the soil are filled in and the ground is reinforced. Since the material is pumped into areas that are sunken and even into cracks, it permanently lifts and levels the concrete. It can even stabilize steps leading down to the patio that might have sunken.
This process can breathe new life into an unsightly and unsafe patio. Best of all, concrete leveling is usually a fraction of the cost of replacing all or part of the patio.
If your patio is sunken in spots or has uplifted areas, call Lift Right Concrete for an evaluation and estimate for concrete leveling to restore your patio.