In part one of this two-part blog series, we went over some of the basics on the different finishes available for concrete surfaces. The finish on your concrete is important for several reasons, from the aesthetics and function of the area to possible future concrete repairs and how they impact finishing quality.
At Lift Right Concrete, we're happy to offer a variety of commercial and residential concrete lifting and leveling services, from basic walkway and sidewalk leveling to garage floors, patios, porches and numerous other surfaces. We deal with a variety of concrete finishes and related needs during our services, and we'll be happy to assist you with any questions or concerns you have in this area. Here are a few more concrete finishing types to be aware of.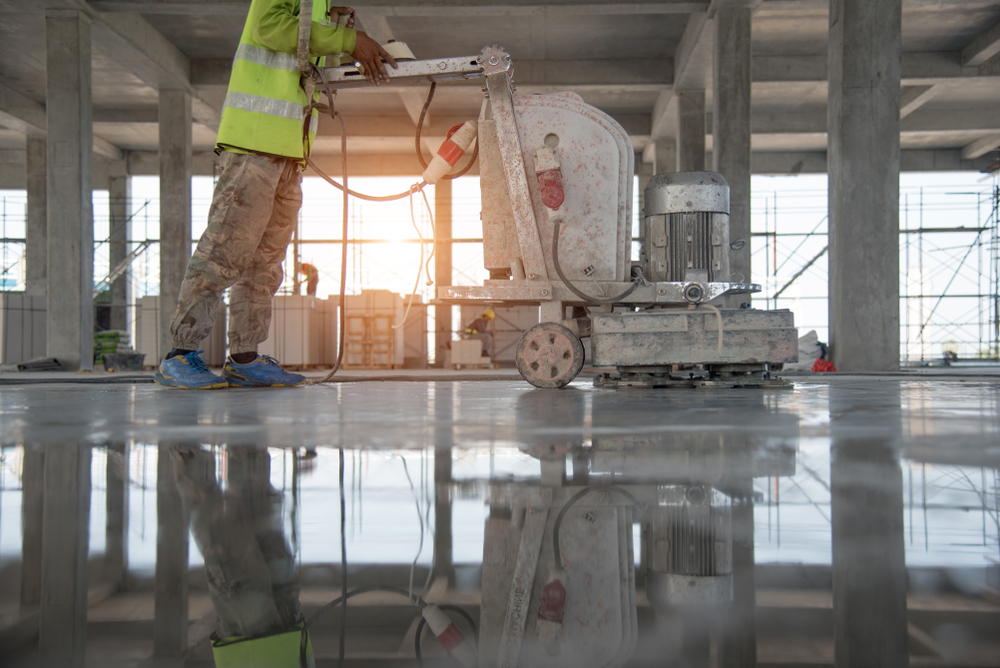 Concrete Texturing
One broad form of concrete finish is known as concrete texturizing, which can be done in several different ways – many of which become their own sub-category of finish. One of the most popular of these is the exposed aggregate finish, which you've probably seen on various sidewalks or surfaces in older cities. This type uses various natural stone aggregates to create a slip-resistant finish.
There are many other varieties here, however. There are a variety of aggregate materials that can be mixed into concrete, from quartz and limestone to basalt and several others depending on the texture desired in the final finish.
Grinding and Polishing
For those who prioritize the aesthetics of concrete surfaces, grinding and polishing is a finishing process often carried out for cured concrete. This finish offers a fantastic aesthetic for your concrete, plus is easy to maintain and brings great slip resistance – actually better than non-polished options.
In nearly all cases, polishing for concrete floors is done using a concrete grinder complete with diamond abrasives. These abrasives smooth out the floor, available in several fineness templates depending on the need.
One area that's vital for grinding and polishing concrete: A level surface, which our team can assist with in many situations.
Salt Finish
Finally, a common finish for homes with swimming pools or hot tubs and related deck areas will be the salt finish. This involves applying rock salt to the top of the wet concrete, then washing it away to leave tiny pits in the finished surface. It adds not only a unique aesthetic to the area, but also excellent traction and slip control for areas that may become wet during daily activity. It's not the only option for such areas, but it's often the best one.
For more on the various concrete finishes available to you, or to learn about any of our concrete repair solutions, speak to the staff at Lift Right Concrete today.