There are several elements that help define a given concrete slab, and one that's important for both aesthetic and practical features is the concrete finish. There are several concrete finishes available today, plus concrete finishers who are dedicated to the placement, finishing and protection of concrete surfaces.
At Lift Right Concrete, our primary services come in concrete lifting and leveling, from garage floor leveling to patios, driveways and numerous other areas. Our services often require our concrete repair specialists to understand and work with varying concrete finishes as part of the repair process, and we're happy to offer expertise to our clients who have any questions in this area. This two-part blog series will look into the various concrete finishes out there so you have a baseline on this important area.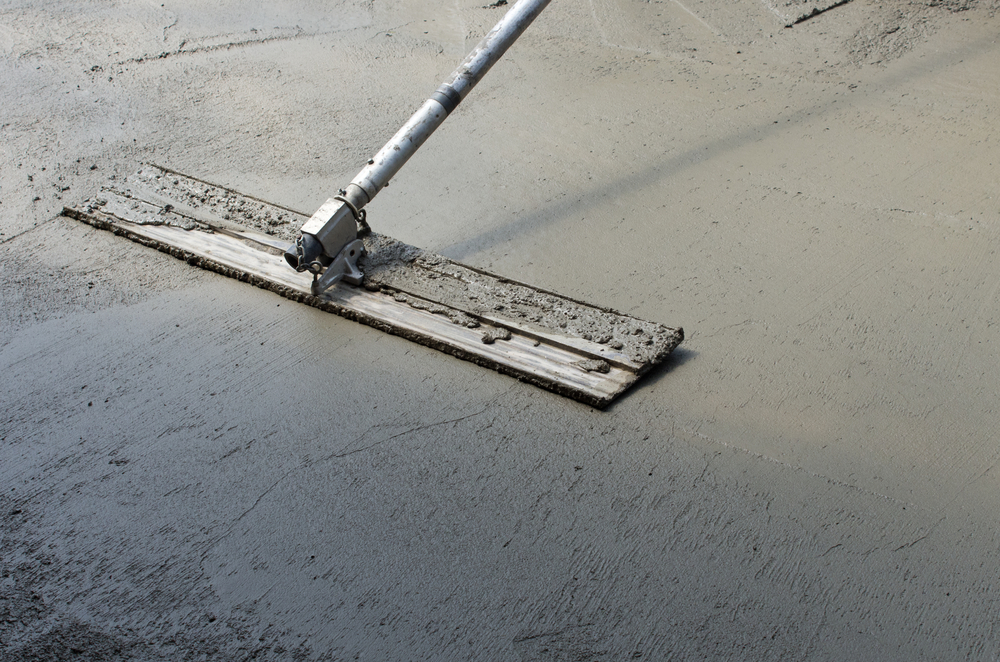 Trowel Finish
The simplest and most basic concrete finish is known as the smooth trowel finish, which is also the most common – you see it on frequent concrete surfaces like sidewalks, patios and others. Troweling can be done either mechanically or through manual means, though the original name came from the use of a hand trowel, or a flat steel blade, that was used to pull concrete across the surface.
The more common method today, though, is the power trowel. This will look similar to a large fan with a blades that sit against the concrete, smoothing it bit by bit.
Broom Finish
Another of the most common finishes you'll find for concrete is the broom finish, which can be applied for those who are looking to make the surface less slippery. It will often be done in coordination with troweling – the trowel process will be done first, and then after a broom will be dragged across the surface while the concrete is still wet to create small ridges. These ridges are ideal for traction control, especially when the surface is wet.
Stamped Finish
For those who are looking to add specific designs to their concrete, something that's more common in the business world but also sometimes desired by homeowners, the stamped finish is another good option. This one involves placing panels with inlaid designs onto the concrete during the curing process, allowing the entire slab to dry around the panels to create whatever design the installer is going for. Brick and stone are some of the most popular design formats here – this allows for the mimicking of other looks while retaining the physical qualities of concrete, such as strength, durability and the low cost.
For more on the various concrete finishing processes out there, or to learn about any of our concrete repair services, speak to the staff at Lift Right Concrete today.