If your pool deck has cracks, concrete jacking is an easy solution to restore the safety and beauty of your swimming pool area.
Cracks are a tripping hazard, and the last thing you want is for someone to stumble and fall as they're heading for a swim. And, if you leave the cracks unrepaired, the problem will only get worse.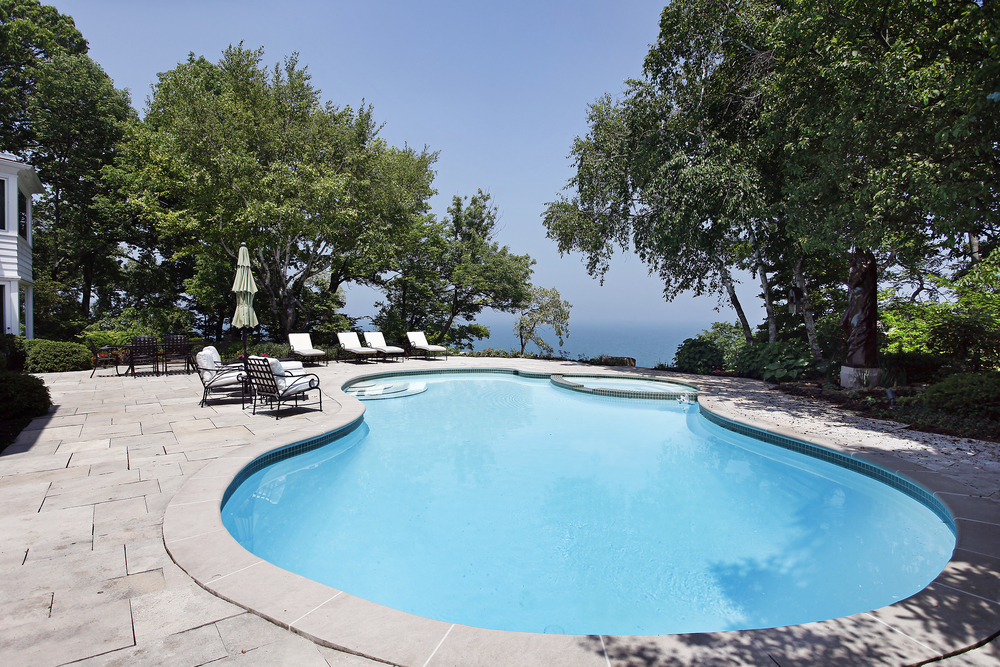 A functional pool area is a must if you want to play it safe this summer, and concrete jacking can make your deck level again.
Why Concrete Pool Decks Sink and Crack
After a pool has been installed, the soil is packed into place to fill the areas around and under the deck. Unfortunately, compaction is minimized to decrease the chance of causing damage to the new pool.
As a result, the soil supporting the pool deck eventually settles. Air pockets or voids form underneath, which make the concrete unstable.
In some cases, soil settlement is slow to cause a problem. With other pools, the concrete deck can quickly crack and sink. Pools constructed over expansive soil – common here in Utah – are likely to have more issues with cracking.
How Concrete Jacking Works to Repair a Pool Deck
Concrete jacking, or slabjacking, is a simple and effective repair process. In fact, most pool deck projects can be completed in just a couple of hours.
So, how does it work?
A professional contractor drills a few strategically-placed holes in your damaged concrete slabs. Then, a cement slurry mixture is pumped through the holes to fill voids in the soil foundation below.
Once the empty spots are completely filled, the resulting pressure lifts the slabs back to a level position. Finally, any cracks and holes simply need to be filled with cement, a task either you or your professional slabjacking contractor can handle.
What Does Concrete Jacking Cost?
Sure, you could decide to just replace your entire pool deck. However, if you go that route, you'll end up spending a lot more.
Slabjacking is less than half the cost of tearing out and pouring new concrete pool deck slabs. Plus, replacement could mean ripping up the nearby landscaping or damaging the pool – an added cost you won't have to worry about if you choose slabjacking.
And let's talk time. Concrete slab replacement can take days, and redoing the landscaping can take even longer. With slabjacking, your pool will only be out commission for a few hours, and you'll be able to keep your beautiful landscaping intact.
Keep your friends and family safe out by the pool this summer, and fix your settled concrete now. The professionals at Lift Right Concrete LLC offer free slabjacking consultations to Utah homeowners. To schedule yours or to learn more about our concrete jacking services, contact our West Jordan office today.