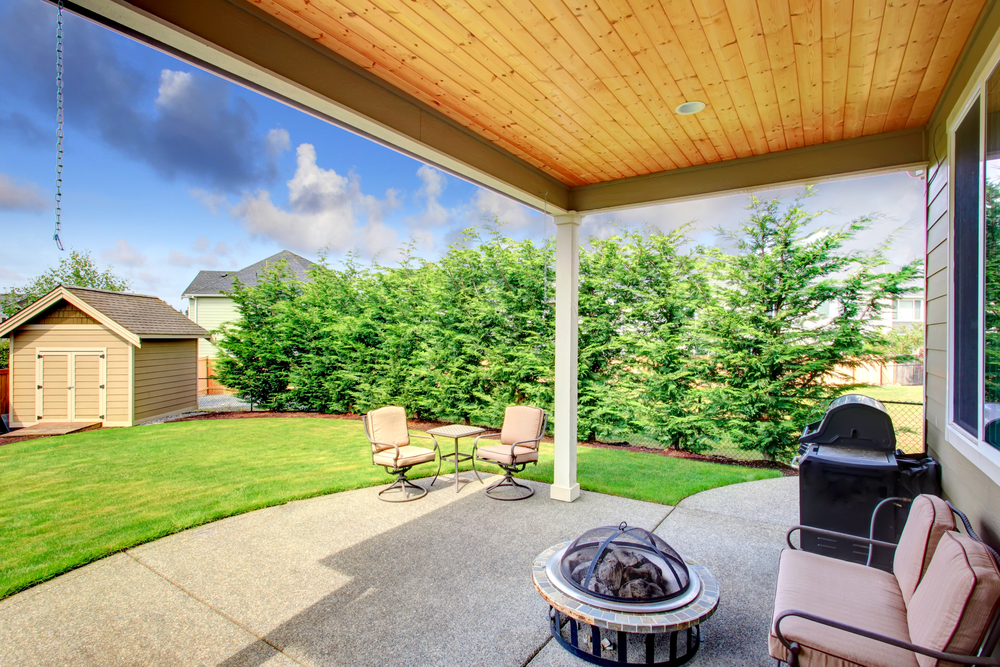 Concrete lifting may not be your first thought when it comes to getting your patio ready for summer.
But repairing your sunken or cracked concrete may be just as important as maintaining your outside furniture or your barbecue grill. After all, you want your friends and family to be safe while they enjoy the outdoors. And, of course, you want the patio to look good.
Here's why you may want to make concrete leveling a part of your summer preparations.
Patio Concrete Lifting is Affordable and Easy
Many homeowners put off patio leveling, either putting up with the uneven surface or avoiding the area entirely.
Why? The patio isn't an essential part of the home, and you may not even use it during the colder months. Or, like many homeowners, you may put off the repairs because you fear that fixing the problem will be expensive or even involve replacing the slab.
Well, we have good news.
Concrete leveling is actually quite affordable for most homeowners. The national average for these repairs is $844, according to HomeAdvisor.com, an online home improvement marketplace. And, if your repair is a small job, your bill could be much less.
If the project is extensive, or if large voids are present under your slab, your costs will be higher, but still nothing like tearing out and replacing the sunken areas.
Concrete Lifting Makes Your Patio Safe
Summer fun on the patio involves spending time with friends and family.
The kids run around and play while you tend the grill. Friends and neighbors mingle and chat, or maybe take part in a friendly game of horseshoes or darts. The last thing you need is someone to trip and fall on one of the cracks. Not only will an accident such as this ruin the fun, but it can open you up to a liability claim against your homeowner insurance.
Concrete lifting and leveling turns that unsafe situation into a completely flat, even and level surface.
A cement slurry grout is injected into a few strategically-placed holes. This grout fills the soil under the patio slab, lifting it into a leveled position. The ground is then reinforced, eliminating the safety hazards of sunken concrete.
Concrete Lifting Restores the Beauty and Value of Your Home
You want to enjoy your patio this summer, but the unsightly appearance of cracks and sinking may make the area an uninviting place to spend time. Concrete lifting and leveling restores your patio's beauty, making the space much more attractive and appealing.
Even more important, repairing a sunken patio will protect against further damage and restore your home's value.
Even if you don't plan to sell your home in the near future, you will save yourself a potentially more costly concrete lifting project in the future.
If you have a damaged or sunken patio, contact Lift Right Concrete. We have locations in Grantsville and West Jordan, Utah, but we can provide mudjacking and slabjacking services to homes and businesses throughout Northern Utah.
Contact us today for all of your concrete lifting repair needs.