Mudjacking won't take up much of your time at all – the concrete repair technique is much faster than slab replacement.
Tearing out and replacing a damaged concrete slab can take a couple of weeks. Then, on top of that, the new slab won't be ready for use until the concrete has properly cured – and that can take a month or more.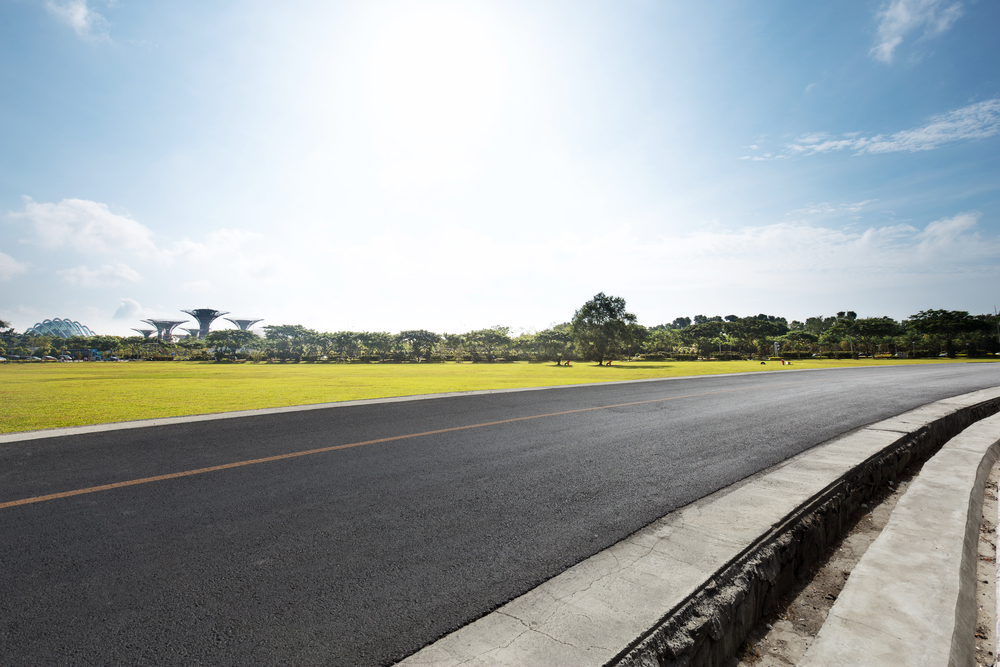 In contrast, after the initial concrete repair contractor consultation, most mudjacking projects can be completed in about an hour or two. And afterward, the waiting period to use the concrete is extremely brief. For more details on the amount of time you'll need to set aside for mudjacking repair, read on.
Mudjacking Consultation Time
Mudjacking is an effective solution for most damaged concrete, but it isn't the right repair technique for crumbling slabs or a settled foundation. So, an in-person evaluation is a must, as it allows the concrete repair contractor to assess the amount of damage and recommend an appropriate fix for the problem.
Many professional mudjacking contractors – including Lift Right Concrete – offer free consultations. Meeting with a concrete repair contractor takes just a few minutes of your time, and after you discuss the scope of your project, you'll receive a project cost estimate.
Mudjacking Preparation Time
When you're ready to move forward with mudjacking, you'll need to get your slab ready – but that won't take long.
To prepare for concrete repair, all you need to do is clear the slab and make sure the contractors have easy access to the area. The truck will need a place to park, too – either the driveway or a spot on the street will work.
Mudjacking Repair Time
As we mentioned, professional concrete repair contractors can complete most mudjacking projects in under two hours. Larger jobs can take longer, but you'll know ahead of time if that's the case.
How is mudjacking such a quick concrete repair? Getting the job done requires drilling a few strategically-placed holes in the slab, then pumping a cement slurry mixture through to fill air pockets in the underlying soil – and neither task takes much time. Once that's done, the drilled holes and concrete cracks simply need to be caulked.
Mudjacking Setup Time
After the concrete repair contractors leave, you won't have to wait long to use the slab – unlike slab replacement, there's no curing time with mudjacking.
The surface can handle foot traffic, patio furniture, potted plants and anything else light in weight right away. A few hours after mudjacking, or overnight at the longest, heavier weight can be safely placed on the slab.
Ready to find out if mudjacking is the right fix for your damaged concrete slab? The professionals at Lift Right Concrete, northern Utah's leading concrete repair contractors, can answer your questions and offer expert advice on all of your options.
Lift Right Concrete offers free, no-pressure mudjacking consultations to homeowners and businesses in the greater Salt Lake City area and along the Wasatch Front. To schedule yours, or to learn more about mudjacking, contact our West Jordan or Grantsville office today.