Fixing settled concrete with slabjacking might not be one of your top priorities this summer – but it should be.
Slabjacking is a quick and affordable concrete repair, and taking care of your settled concrete will allow your family and friends to safely enjoy the outdoors. You'll have no worries about anyone falling when they're out on the pool deck or hanging out on the patio, and young bike-riders will have a safe place to pedal.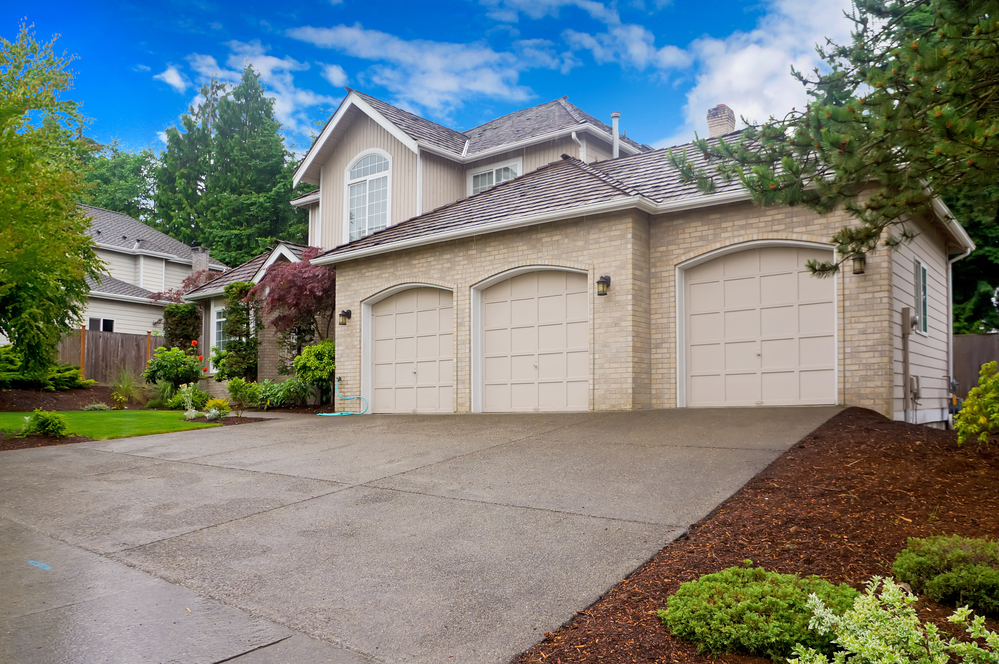 If you have uneven porch steps, saggy sidewalks, a cracked driveway or other settlement-related concrete damage, slabjacking could be the ideal summertime solution.
How Slabjacking Fixes Settled Concrete
Slabjacking fixes settled and sunken concrete by addressing the cause of the problem – voids or empty spaces in the underlying soil.
Filling the voids works to lift and restore the slab back to its original even position. To do so, contractors simply drill a few small holes in the settled slab. A special mud-like mixture made of Portland cement, shale, slate, limestone and other organic materials is then hydraulically pumped through the drilled holes.
Once the slab is fully stabilized, the holes and concrete cracks simply need to be patched up. Your professional contractor can handle this task, or you can do it yourself to save a few bucks.
Why Slabjacking is the Preferred Repair for Settled Concrete
Sure, you could opt to tear out and replace your settled slab – but going that route may not be in your best interest.
Slabjacking is the preferred repair method for several reasons:
Slabjacking is quite affordable, coming in at less than half the cost of slab replacement
Slabjacking takes just a few hours at most to complete, not a few days like slab replacement
Slabjacking eliminates soil voids, but slab replacement does not – which makes the settlement problem less likely to return
Can Slabjacking Solve Your Settled Concrete Problem?
Slabjacking is the ideal solution for most settled slabs – but there are exceptions. Any contractor who claims the repair is effective for all settlement-related damage either doesn't know what they're talking about or isn't being honest.
The truth is, if your concrete is significantly cracked, crushed or crumbed, slab replacement will be necessary. And, if your concrete damage involves your home foundation, slabjacking alone won't work – repairing that requires foundation piering.
Otherwise, if neither of those conditions apply, slabjacking could be the right repair method for your settled slab. Of course, to know for sure, you'll need to consult with an experienced and reputable local concrete services company.
If you're ready to fix your settled concrete, the professional team at Lift Right Concrete offers free, no-pressure consultations and estimates to homeowners in the greater Salt Lake City area.
As northern Utah's leading residential and commercial concrete services company for more than ten years, Lift Right Concrete has the expertise to recommend the most effective repair approach. To find out if slabjacking is the right solution for your settled concrete, contact our West Jordan or Grantsville office today.