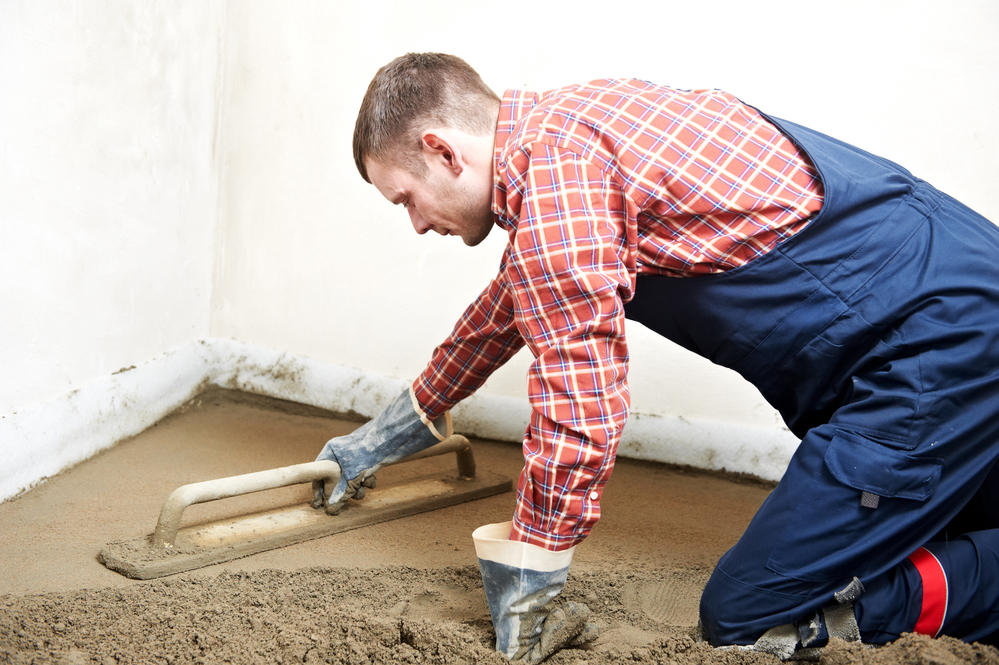 Concrete repair or installation might be a DIY job for the very handy homeowner, but it is usually a job best left to the pros. Many homeowners say "I can do that!" only to find that laying and repairing concrete can be quite a challenge to do correctly. Good concrete work requires careful planning, time, and precise installation to avoid problems that can lead to cracking and sinking. Fixing poor concrete jobs is difficult, heavy work, so it is important to assess the job to determine whether you should do the work yourself or hire a contractor.
Should You do the Job Yourself?
Two criteria you should use are the size of the job and your willingness to take the time to do the job right. If you are laying a small patio or replacing a slab of your sidewalk, you may be able to handle the job if you use concrete forms and remember to add control joints to reduce shrinkage. For larger jobs, such as large patios or pool decks, footings, or foundations, you may be better off bringing in professionals. Why?
Proper surface preparation prevents future sinking. Professionals have the equipment to properly tamp large areas of soil to prevent pockets of loosely compacted soil that can later require concrete lifting.
Making right-sized forms is essential to prevent slumping and cracking. The professionals know the appropriate size and configuration of forms to properly cover an area.
Having the right equipment on hand is important, especially for larger jobs. While you can mix the concrete for a small driveway or sidewalk repair in a wheelbarrow, you will need a concrete mixer for larger jobs, as well as equipment to apply and texture the finished product. A professional has this equipment.
Proper mixing of concrete impacts how it will dry. Measuring the ingredients and then mixing them right results in fewer cracks.
Laying concrete with minimal cracks is a challenge even for the pros. Professional concrete companies know how to properly add expansion joints to minimize and control cracking.
Leveling poured concrete on a foundation or other large spaces is essential to keep the material even to control drying and prevent crack formation.
While the small cracks that develop in concrete sidewalks can usually be filled, cracks in a building foundation can have structural consequences that can be costly to repair. Even cracks that develop in driveways or pool decks require expertise to make sure the crack doesn't spread.
If you later have frost heaving or problems with sinking ground that require concrete leveling, a professional concrete company can do the job and eliminate slab replacement in many cases.
Who to Call for Professional Concrete Repair and Installation
Whether you need installation, concrete repair work, or concrete lifting, Lift Right Concrete is the professional company to call for an excellent job done right the first time. Contact us for a free estimate on your concrete repair or installation project.