Slabjacking, a form of concrete leveling, is an ideal repair solution for garage drainage problems.
Utah homeowners often associate concrete leveling with outdoor repairs – and they aren't wrong. Slabjacking is the method of choice for fixing sagging sidewalks, cracked patios, uneven porch steps, sunken driveways and other settlement-related outdoor concrete issues.
What you may not realize, however, is that garage drainage problems can also be fixed with slabjacking. If water pools up on your garage floor when it rains, concrete leveling could eliminate the issue.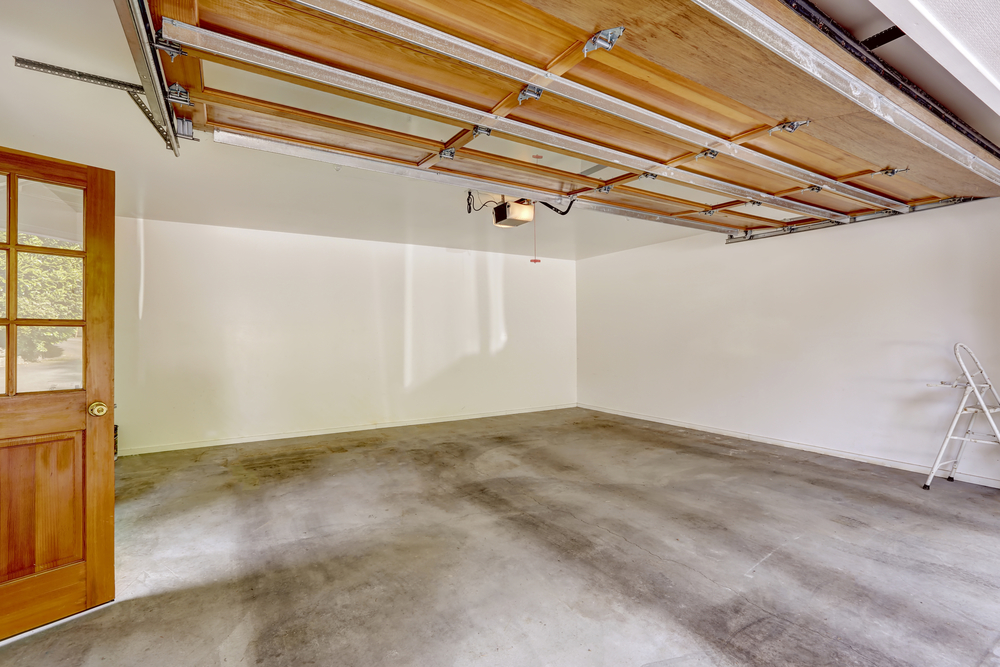 Why Your Garage Has a Drainage Problem
Sometimes, poor grading during home construction is to blame for issues with garage drainage. If the property isn't properly sloped, rainwater will flow into the garage instead of running down the driveway and into the storm sewer system.
More often however, water puddling is the result of soil settlement. This occurs for a number of reasons but, generally speaking, the underlying soil shifts over time. This creates voids or empty spaces, leaving the garage without proper foundational support. As a result, the concrete floor begins to sink – which causes the drainage problem.
How Slabjacking Fixes Garage Drainage Problems
So, how does slabjacking solve problems with drainage in the garage? The concrete leveling process works by filling the voids in the soil foundation.
After drilling a few small, strategically-placed holes in the damaged garage floor, a hydraulic pump is attached. Then, the slabjacking mixture, a cement-based slurry, is injected through the concrete. Once the voids are filled, pressure lifts the concrete slab into place.
Professional concrete repair contractors use exactly the right amount of slabjacking slurry to use to restore proper drainage and eliminate water puddles in the garage.
Why Slabjacking May Be Your Best Option
If you think installing a garage floor drain would be a smarter solution than slabjacking for a drainage problem, think again.
Adding a floor drain isn't always a simple project. If your garage never had one, installation can be quite costly. And, if the concrete slab continues to settle, the drain may not work properly. Plus, to prevent contamination of the local water supply, building codes in some parts of Utah prevent homeowners from installing garage drains.
But, even if you can install an effective drain system for your garage, you may not want to go that route. Slabjacking is much more affordable and, since concrete leveling gets rid of the voids in your underlying soil foundation, you aren't likely to see further issues with drainage and settlement.
Do you have garage drainage problems? If your home is in the greater Salt Lake City area, make an appointment with the professional slabjacking contractors at Lift Right Concrete.
As a leader in the northern Utah slabjacking and concrete repair services industry for over ten years, Lift Right Concrete has a well-earned reputation for quality workmanship, stellar customer care, and competitive pricing. For an expert opinion on fixing your garage drainage problems, contact our West Jordan or Grantsville office today to schedule a free, no-pressure slabjacking consultation and concrete repair estimate.