Do you have a sagging, sinking porch? Concrete lifting can restore the safety, stability and beauty of your porch quickly and affordably.
Sunken porches are common here in northern Utah, and many homeowners don't realize that the problem has an easy fix. Concrete lifting, also known as slab leveling, is a tried-and-true method of repair – it's been in use for decades.
Here's why concrete porch lifting is your perfect solution.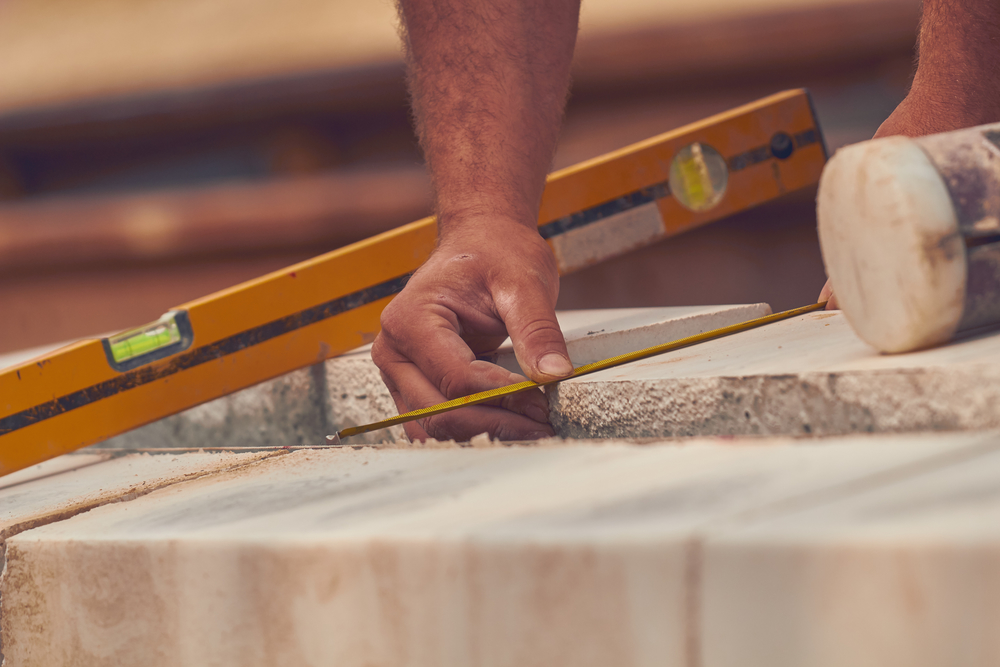 Get Your Porch Back in Just a Few Hours
Concrete lifting doesn't take much time at all – professional contractors can finish most jobs within a couple of hours.
And, almost as soon as the work is complete, you can use your porch. The surface will be safe and level, back to its original position. You'll hardly notice any evidence of the repair, and you'll be able to welcome guests and neighbors without worries of anyone tripping and falling.
In contrast, tearing out and replacing the concrete could require several days of work. And if you go that route, your porch won't be ready to use for at least a few more days.
Look Forward to Using Your Porch for Years
The slab leveling process doesn't just provide you with an even porch – it ensures the surface remains stable over the long-term.
Concrete lifting solves the underlying cause of the problem, voids or empty air pockets in the soil below. When the voids are gone, the slab has the support it needs to stay in place. As a result, you'll be able to safely enjoy your porch for many years to come.
Tear out and replace your porch, and that may not be the case. You'll have new concrete, to be sure, but you'll also still have soil voids. So, the porch could sink again at any time.
Enjoy the Savings that Concrete Lifting Offers
Slab leveling isn't just quick and effective – it's the least expensive way to repair a sagging porch.
The scope of the work involved determines the exact cost, of course, but the average concrete lifting project comes in around $900. For concrete that is seriously sagging due to extensive soil voids the price is higher, but the total is still lower than it would be with slab replacement.
If you decide to tear out your sagging porch and put in a new one, you can expect to pay about $2,000 to $3,000 – at minimum. And seeing how slab replacement is less effective than slab leveling, investing more money into the repair simply doesn't make sense in most cases.
Keep in mind, though, that the longer you put off repairing your sinking concrete, the greater the odds that you'll need to go with slab replacement. If the damage gets too bad, the surface cannot be stabilized through the slab leveling process.
Are you ready to fix your sagging porch? For expert concrete lifting in the greater Salt Lake City area, call on the professional contractors at Lift Right Concrete.
With Lift Right Concrete, you can count on high-quality slab leveling and stellar customer care – and our concrete repair service comes at a surprisingly low cost. For a free concrete lifting consultation anywhere in northern Utah, contact our Grantsville or West Jordan office today.