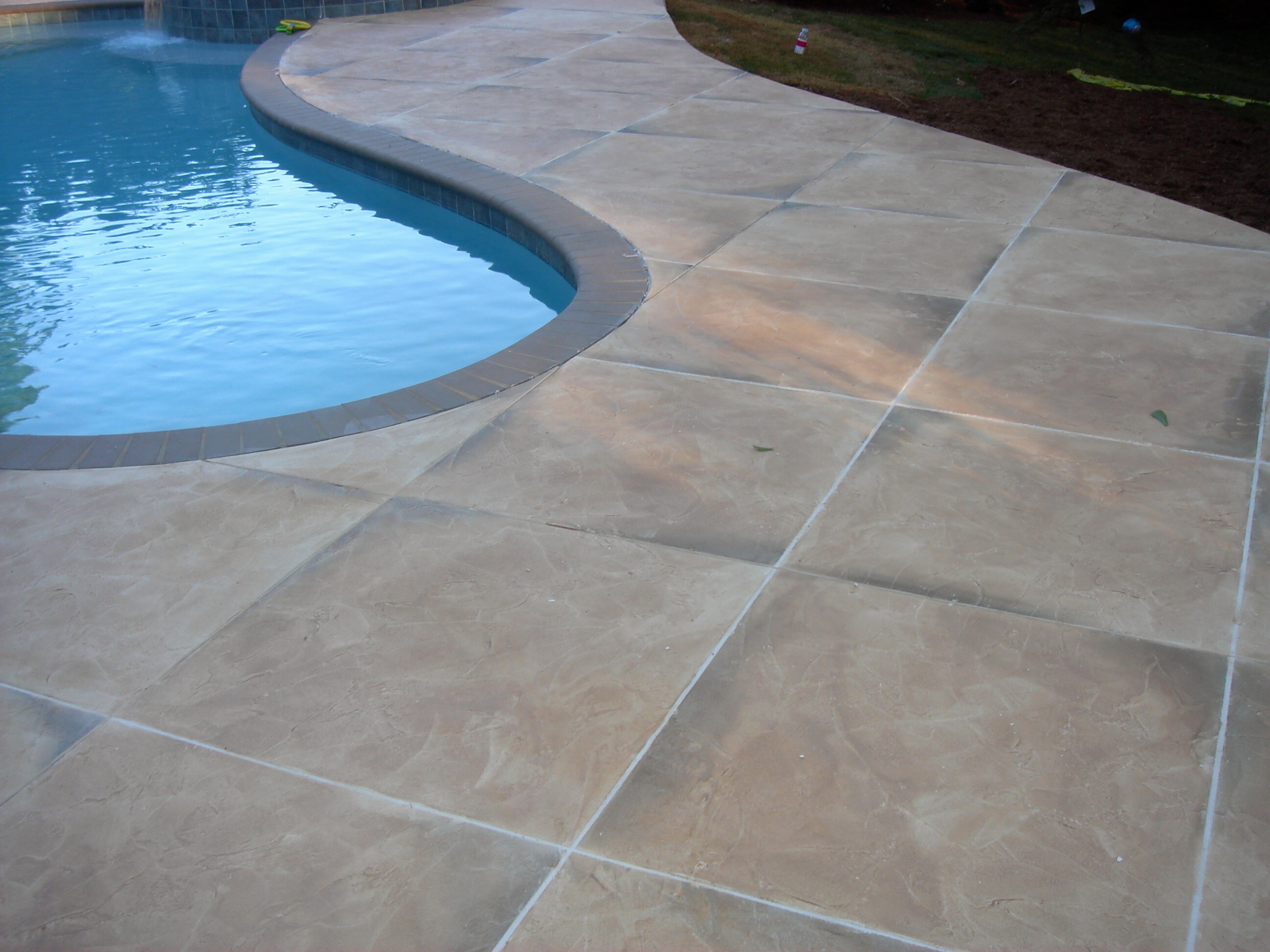 Did you know that your pool decking could prematurely age the appearance of your pool? In as few as 5 to 10 years after you've built your in-ground pool, the deck that surrounds it can develop cracks and uneven sections. As a result, that smooth piece of concrete decking where you would sun yourself and socialize is now an unsightly tripping hazard. The problem is that the soil beneath the concrete decking has settled. Fortunately, the concrete lifting process can solve the underlying problem and make your pool deck level again.
Why Settling Affects your Pool Deck
When you have an in-ground pool installed, a large hole is dug, the dirt is removed, and when the pool is in place, backfill soil is added to fill the areas below and around the pool and pool deck. Even though the pool contractor will pack the soil as much as possible, the backfill inevitably compresses with age, which creates voids, or holes, in the soil. These voids make the foundation of your pool deck uneven. Some areas remain level and undamaged, but those slabs with voids in the underlying soil develop problems such as:
Sloping or tipping unevenly
Sinking lower than the other slabs
Developing dangerous cracks
A functional pool deck enhances the beauty of your pool, but it also directs excess water away from the pool, and gives a bit of traction to wet, slippery feet. When your pool deck is uneven and broken, it's unable to function properly and it causes injuries.
Repairing your Pool Decking with Concrete Lifting
Slab jacking or foam jacking can bring your pool area back to tip-top shape. These cost-effective processes stabilize the soil around the pool. With slab jacking, the concrete lifting company drills holes into the concrete pool decking and pumps a sand-based grout into the holes. The material bonds with the soil, which makes it strong enough to support the concrete slab. Foam jacking follows the same process, but instead of grout, a high-density polyurethane foam is injected into the holes. Caution: foam jacking should not be used near pools with vinyl linings.
Keep in mind, slab or foam jacking doesn't actually repair cracks; the cracks must be filled in once the lifting is complete.
Here's the best part; a slab jacking or foam jacking job is less than half the cost of replacing your pool deck. Additionally, replacing your pool deck means ripping up your landscaping, adding to the overall cost. Jacking repairs the concrete slabs without disturbing your yard in any way.
If the slabs of your pool decking have fallen into disrepair, contact Lift Rite Concrete for an estimate.