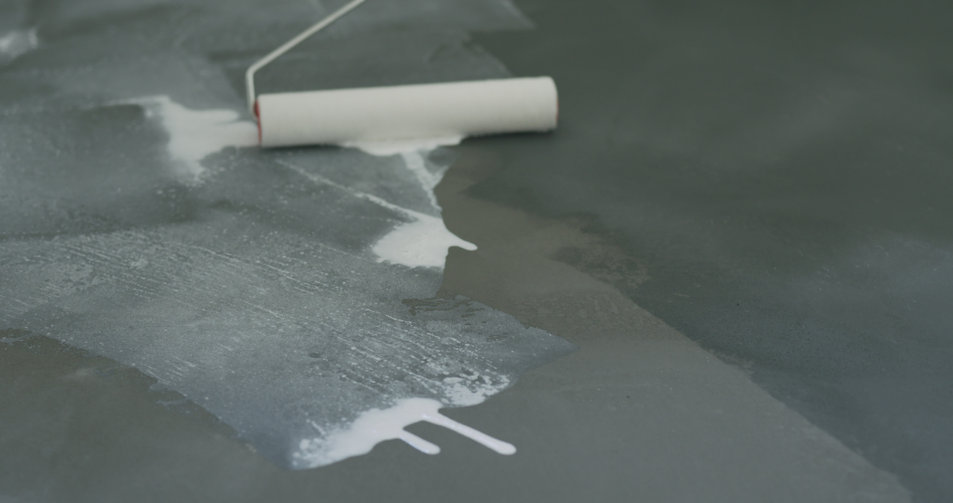 Concrete is commonly used throughout Utah in residential projects and business projects. It's easy to see in a short amount of time which projects were quality jobs and which ones were rush DIYs. To heighten the durability of your concrete project, hire a professional with great reviews and experience first, then be sure to have them seal it effectively. Concrete is vulnerable to aggregate expansion, weather fluctuations, moisture absorption, delamination or blistering, and chemical damages. Keep these issues at bay by sealing concrete. Her are 5 benefits of sealing your concrete:
Helps repel moisture – Even though concrete is a durable and long-lasting product, it will get damaged if it's exposed to moisture constantly. Moisture absorption and concrete pavements don't go well together. When concrete is sealed, it adds a little layer of protection over the surface, repelling moisture and boosting the lifespan of the concrete.
Keeps colors bright – Many people color or stamp their concrete, especially on driveways, porches, or patios. Sealing your project will keep it looking vibrant and clear. If you've spent extra money on adding beautiful colors or artistic stamps to your pavement, you will want to protect that investment with a quality sealing job.
Prevents cracking – Concrete can crack over time, but sealing helps prevent it from happening. Cracks allow more moisture to get under the surface of your pavement, which is never a good thing. Cracks in concrete can occur from a variety of reasons, but sealing will minimize these damages because it seals up the small holes that occur after a project is poured and keeps moisture for absorbing.
Prevent staining – Grease and chemicals often leave stains on concrete flooring. To help minimize this, seal it up. With sealed concrete, you can simply wipe away these stains and go about your day. If you're a mechanic who loves to work on cars, you will your concrete sealed in your garage area and stay on top of future applications.
Enhance durability – The fact is, sealed concrete lasts longer. If not properly poured and maintained, your concrete may not even make it 20 years, but with a quality job that has been sealed, concrete can last well over 30 years. This makes it a cost-effective choice and a wise financial investment.
If you've paid for a high-quality custom concrete project, you'll want to seal it in to get the maximum return on your investment. A little proactive care saves you from huge reactive costs in the future. Concrete sealing usually needs to be reapplied, and the frequency of this process will depend on the product and weather conditions. Typically, every two to three years is a good timeframe to plan for.  It's best to have a professional contractor help you with this to ensure the project is done correctly from start to finish and beyond. For all your concrete ideas and needs, from design to pouring to maintenance, reach out to our team of professionals today.