Will concrete patio settling cast a shadow over your enjoyment of the warm spring weather?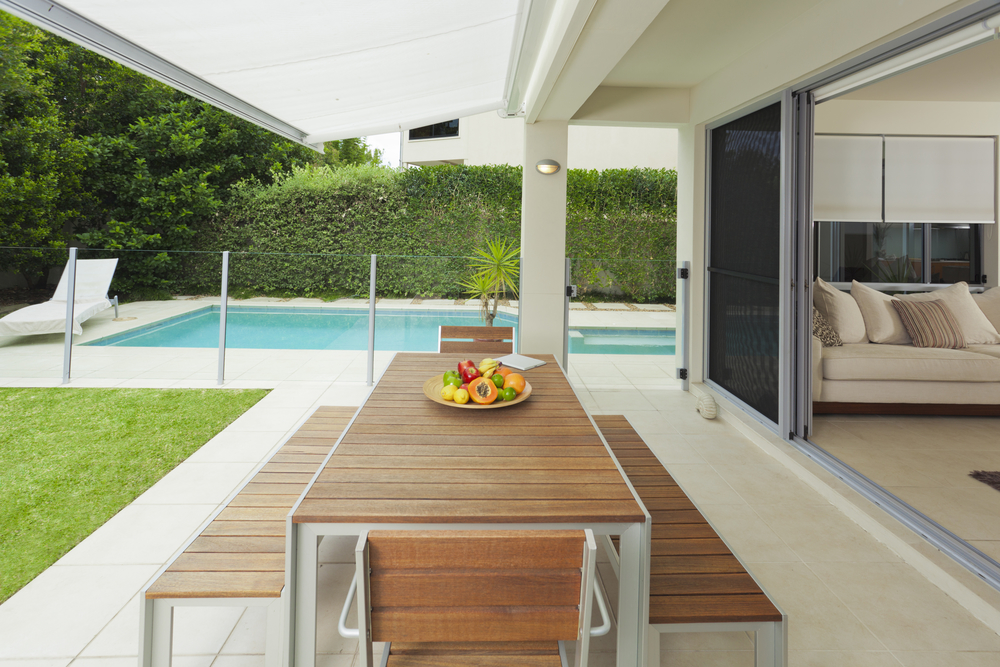 Our Northern Utah winters can wreak havoc on cracked or damaged concrete sidewalks, porches and patios. Now that warm weather is just around the corner, you and your family will want to spend more time outside. Have the damage repaired now and you won't have to worry any more about the comfort and safety of your patio.
So what's the best way to deal with your settled concrete? Although every project is unique, homeowners can choose from three different options for concrete patio settling repair.
Option No. 1: Demo and Replace Your Settled Concrete Patio Slab
Do you look at a cracked or settled concrete surface and assume that the slab needs to be completely replaced? In some cases, you may be right, if the damage has been allowed to worsen over time.
But, for many patio slabs that have settled, tearing out the old slab and pouring new concrete is not the best approach.
Full concrete slab replacement is more expensive – sometimes significantly more – than other repair methods. It's also much more disruptive and time-consuming. And, unless the underlying problem is addressed, your new slab is also at risk for settlement and cracking.
So, chances are, you'll end up facing the same problem at some point in the future.
Option No. 2: Mudjacking Repair for Concrete Patio Settling
If you choose to forego a full slab replacement, how can you repair your settled concrete patio? For most Northern Utah homeowners, mudjacking is an excellent solution.
Mudjacking involves drilling several small holes through the concrete slab. A cement slurry mixture is then pumped through the holes. As the mudjacking mixture fills empty or settled areas in the underlying soil, it creates pressure that lifts the concrete slab back to a level and stable position.
With mudjacking, fixing settled and uneven concrete can be completed quickly and easily. Most patio repairs take just an hour or two. And, once the job is done, you're free to return your furniture to the patio and start enjoying the outdoors with your family immediately.
Option No. 3: Polyjacking Repair for a Settled Concrete Patio
Polyjacking, also known as foamjacking, is your third option for concrete patio settling repair. This process is similar to mudjacking, as it requires drilling holes and injecting a mixture into the soil. However, polyjacking offers some unique benefits.
One benefit is that the size of the holes required for a foamjacking repair are only about one-half inch wide. Mudjacking holes, while still small, are roughly two inches in size. Less disruptive drilling means that your concrete patio repair job won't be as noticeable.
Another benefit of polyjacking is that it uses a lighter material to fill voids in the soil beneath the patio slab. The low-weight foamjacking mixture puts less of a burden on the unstable soil than the heavier mudjacking slurry. As a result, there's less of a chance that concrete will resettle.
Unfortunately, it may be difficult for you to determine on your own which approach is best for your repair. Fortunately, the professional team at Lift Right Concrete, offering services to homeowners throughout northern Utah, can determine which repair method is best for your damaged slab.
Contact our West Jordan or Grantsville office today to schedule your complimentary consultation and repair estimate for your concrete patio settling.