Sunken steps are unsightly and unsafe, posing a danger to your family and everyone who visits your home. Concrete leveling, or slabjacking, can lift and restore your steps to a stable, even and safe position.
If your porch or entryway steps are sinking, you could replace them. But why go that route when concrete leveling is a far better option? Read on to see why slabjacking is the right solution for your sunken steps.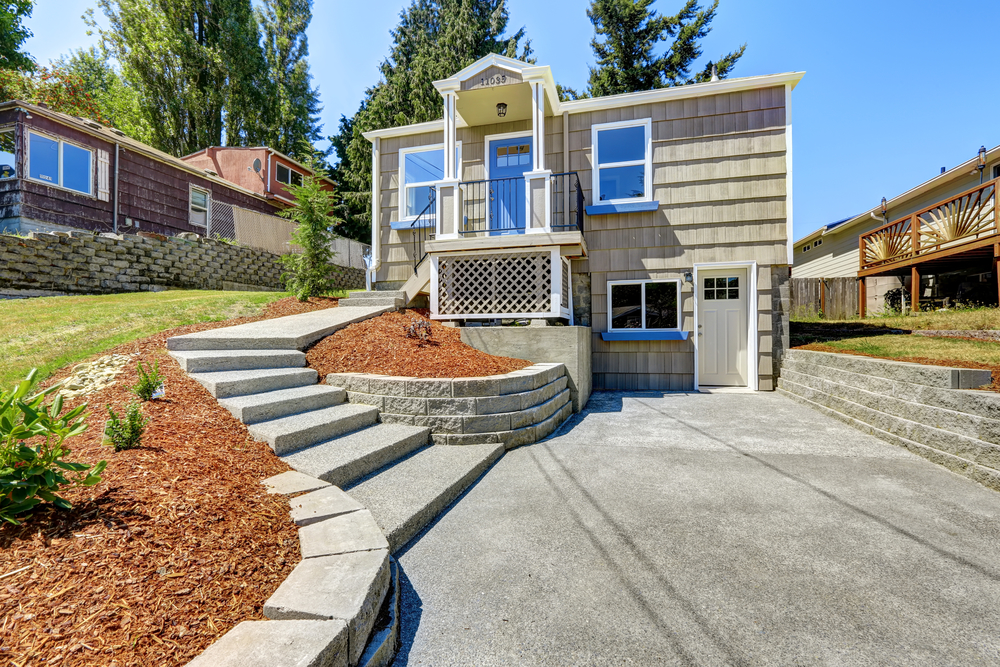 Concrete Leveling Comes at a Low Cost
Slabjacking is a budget-friendly repair solution, one that's far more affordable than replacing your porch or entryway steps.
With replacement, you won't just be paying for new concrete. You'll also have to budget for removal of the old concrete. Plus, you might need to hire a structural engineer to stabilize the foundation. These costs add up, and most projects end up with a price that's two to three times higher than that for concrete leveling.
Fix Your Sunken Steps in a Few Hours
With slabjacking, it only takes a few hours to lift and restore sunken steps. And after concrete leveling, they're ready for immediate use.
Choose to replace your steps instead, and the project is likely to take at least a couple of weeks to complete. And afterwards, you'll need to let the new concrete cure – which means you may not be able to use your porch or entryway steps for several weeks.
Enjoy Long-Lasting Results
Choose slabjacking, and you can look forward to your steps remaining safe, stable and even for a long time. In most cases, the results last for at least 8 to 10 years.
If you decide to replace your sunken steps, you can't count on lasting results. Why not? The slabjacking process addresses the cause of the problem by restoring the stability of the underlying soil – and with replacement, the unstable soil conditions under the steps will remain.
Feel Good About Choosing an Eco-Friendly Repair
Concerned about the environment? Concrete leveling is an eco-friendly alternative to tearing out your sunken steps and pouring new concrete.
The slabjacking process uses only natural materials – no chemicals or synthetic fillers – and the repair method results in zero waste. The equipment requires just a small amount of fossil fuel energy, and slabjacking doesn't disrupt the landscape. With all the energy-hungry equipment, waste and potential landscaping damage involved, replacing your steps creates a much larger ecological footprint.
Are you ready to fix your sunken steps? If you live in northern Utah, request a complimentary slabjacking consultation with the professional team at Lift Right Concrete. As the leading local slabjacking company, we have the expertise to assess your porch or entryway steps and recommend the best repair approach.
Lift Right Concrete offers no-cost, no-pressure slabjacking evaluations to homeowners and businesses in the greater Salt Lake City area. Contact our Grantsville or West Jordan, Utah, office and schedule a free concrete leveling consultation discuss repairing your sunken steps today.