Do you have concrete sidewalk cracks at your home or business? Everyone does, and some of them are actually supposed to be there. Other cracks, however, are unwanted intruders that must be dealt with.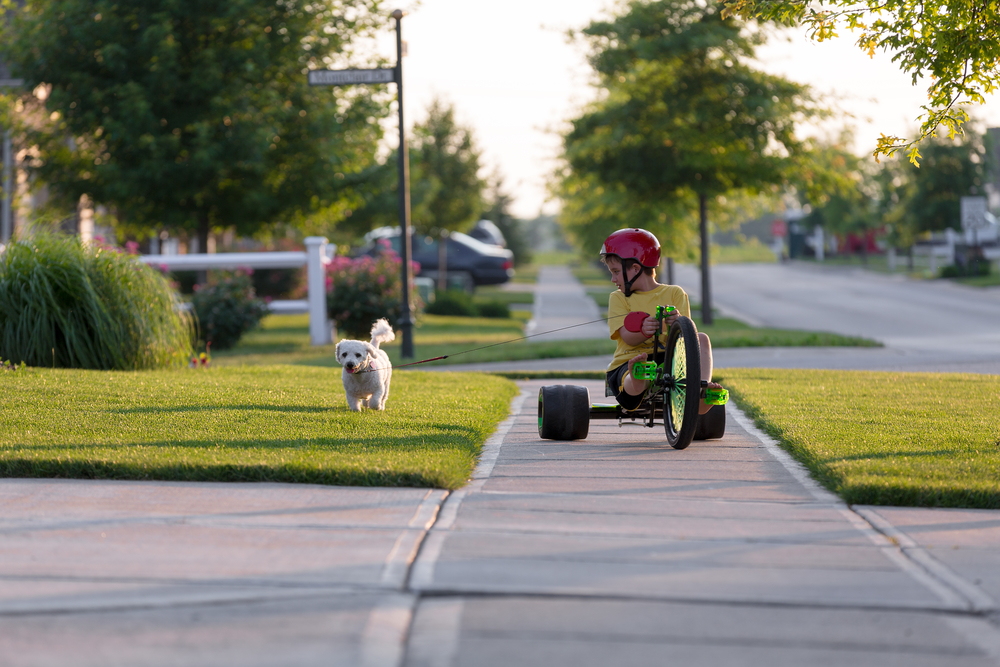 Most sidewalks are constructed with uniform cracks that break them into measured sections. But they also frequently have other surface splits. The reason for each is very different.
Why We Add Intentional Concrete Cracks to Sidewalks
Like many other seemingly indestructible construction materials, concrete expands and contracts when subjected to changes in temperature.
If concrete sidewalks were poured as one continuous slab, weather-related expansion and contraction would cause them to crack, buckle and break. To combat this, contractors add uniform, evenly spaced cracks, known as expansion joints. This provides the concrete with room to expand and contract without damaging the integrity of the slab.
When constructed correctly, concrete sidewalks are resistant to cracking – at least for awhile.
Why Do Concrete Sidewalks Crack?
Concrete is an economical, long-lasting building material. However, old-school contractors say there are two types: concrete that's already cracked, and concrete that hasn't cracked yet.
In other words, eventually, all slabs develop cracks – it's just a matter of when. Poor construction practices, such as incorrectly blending the cement mixture or failing to properly cure the slab, can lead to the development premature structural problems.
Even well-built sidewalks and slabs may eventually succumb to the freeze and thaw cycles we experience here in northern Utah. Our weather extremes cause repeated expansion and contraction, which can lead to the development of cracks in the sidewalk.
In other cases, cracks appear as the result of voids in the soil below. When a new slab is poured on a surface that has not been adequately compacted, empty pockets of air become trapped in the soil. Over time, the soil settles into those pockets. Without proper support, the slab eventually sinks and cracks.
How to Repair Concrete Sidewalks Cracks
You have two options for repairing cracked concrete sidewalks. You can demo and replace the sidewalk (or just the broken portions) or have a slabjacking repair.
Replacement is a costly affair, as it requires the removal of the old slab and construction of a new one. And, unless you have the underlying soil stabilized, replacing the slab won't address the original problem. As a result, your new sidewalk is likely to develop the same problem the old one had.
Slabjacking is much less expensive and it fills the voids in the soil so cracks aren't likely to return. Slabjacking is quick, easy and mess-free. Once the repair job is complete, your sidewalk will be back to its original, level position.
For a cracked or broken sidewalk repair, slabjacking offers a simple and cost-effective alternative. To learn more, contact the experienced team at Lift Right Concrete. Residential and commercial concrete customers throughout northern Utah trust us to fix their damaged slabs. Contact our West Jordan office today to schedule a free consultation and estimate to repair your concrete sidewalk cracks.