Do you need concrete repair? Whether your property has sagging steps, cracked sidewalks, an uneven driveway, a sunken patio or other damaged concrete, slabjacking, also called slab leveling, is the ideal solution.
Slabjacking, which stabilizes underlying soil voids and lifts slabs back into position, has several advantages over other concrete repair methods. Here's why professional contractors recommend slab leveling for residential and commercial properties.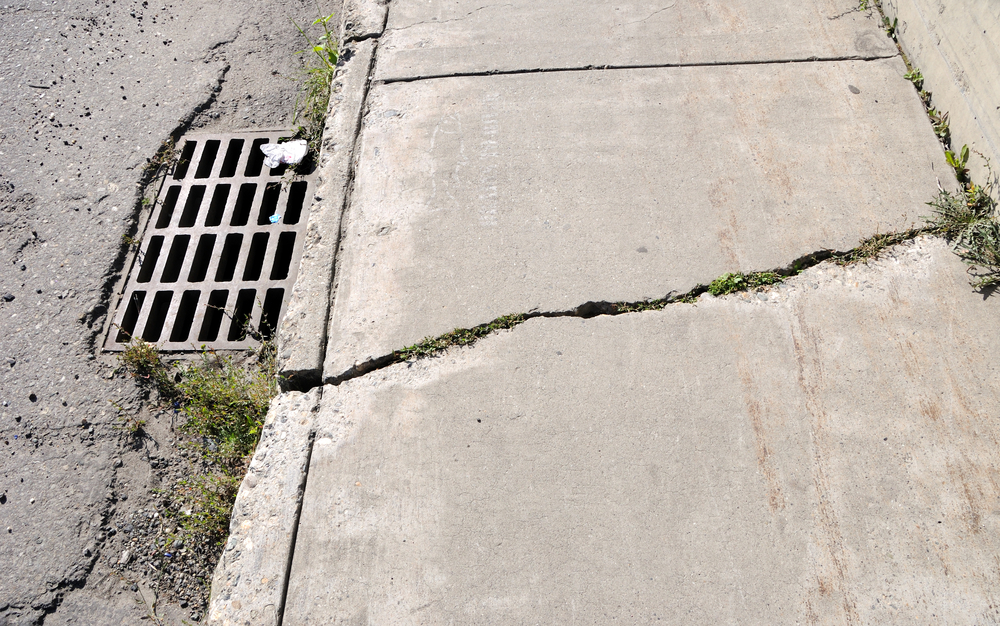 Slabjacking Saves You Money
Without a doubt, slab leveling is the most affordable method of concrete repair. The cost of slabjacking is a fraction of that to tear out and replace a damaged slab. And because of the less costly materials used, slab leveling is not as expensive as foamjacking, a similar type of repair.
Slabjacking Solves the Problem
During the slab leveling process, air pockets and spaces in the soil under a damaged slab are filled – which works to make the concrete stable and secure. With a tear-out and replacement, the soil voids that caused the problem remain untouched.
Slabjacking Repairs Last
Because slab leveling eliminates instabilities in the underlying soil, the concrete repair method offers longer-lasting results than a tear-out and replacement. In most cases, damaged slabs that are restored through slabjacking remain secure and problem-free for at least 8 to 10 years.
Slabjacking is a Quick Repair
Most slabjacking projects are finished within an hour or two, and though the slab isn't ready for heavy weight until a few hours later, the surface is immediately ready for light use. In contrast, a tear-out and replacement can take a couple of weeks – and the curing process can take an additional month or longer.
Slabjacking Repair is a Nearly Invisible
A slab tear-out and replacement can be rather messy, and the concrete repair work can destroy the nearby landscaping. Plus, when the project is complete, the new slab is likely to be noticeably different from its neighbors. With slabjacking, there's no mess or landscape damage, and evidence of the work is difficult to detect.
Schedule a Free Slabjacking Consultation
Is slab leveling your best concrete repair solution? Most likely, the answer is yes – but to find out, you'll need an expert opinion. For advice in the greater Salt Lake City area, turn to the professional team at Lift Right Concrete.
A northern Utah industry leader for more than a decade, Lift Right Concrete has a well-earned reputation for exceptional workmanship, outstanding customer service and affordable pricing. For more information about slab leveling, or to schedule a free, no-obligation slabjacking consultation and estimate for concrete repair, contact our West Jordan or Grantsville office today.