To prepare for slabjacking repair, you won't have to do much other than removing any obstacles from the immediate area. And, while your concrete is being restored, you won't have to lift a finger.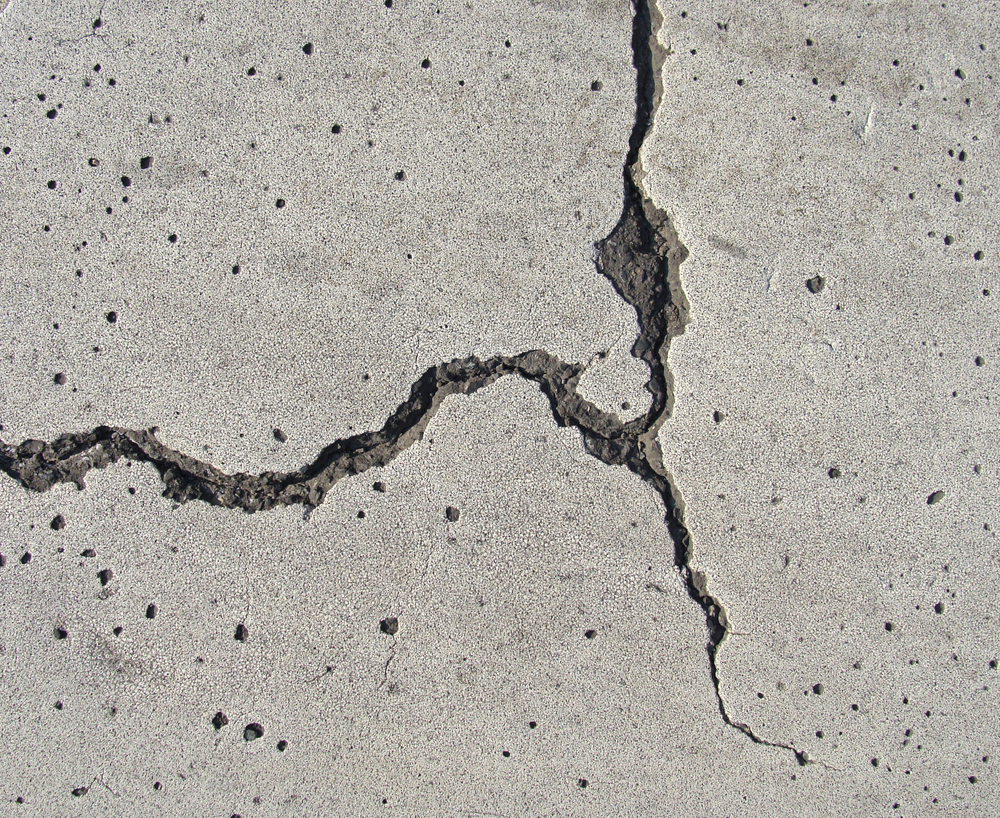 But what about after slabjacking repair? Is there anything you should do once the professional concrete repair contractors are finished?
If you want your concrete to stay in great shape for as long as possible, the answer is yes, you should take specific steps after slabjacking to ensure a repair that lasts.
Caulk the Concrete Cracks
Slabjacking lifts and restores damaged concrete, but the cracks remain after the repair is finished – and so do the holes drilled during the repair process. The cracks and holes must be caulked to prevent water penetration and to minimize the appearance of the damage. To make things easier for you, your professional slabjacking contractors can handle this critical task.
Reseal the Concrete Surface
To boost the waterproof properties of your concrete slab and guard against future chips and cracks, have the surface sealed periodically. Sealing also improves the appearance of the restored slab. As with caulking, this task can easily be completed by your professional slabjacking contractors.
Assess Your Property's Grade
After your slabjacking project is complete, take a look at the property grade near the concrete. If the land slopes toward the slab, build up the grade to slope away from the slap. This will help avoid water draining down into the underlying soil below the slab.
Check Your Water Drainage
Speaking of water drainage, check your rain gutter system after slabjacking repair. Make sure that all of the downspouts are directed away from the slab. Otherwise, the stabilizing soil underneath will continue to wash away, little by little, every time it rains.
Get Rid of Rodents and Plant Roots
Do you have groundhogs, moles, voles or rats tunneling their way around your yard? Take care of the problem after your slabjacking repair, or they may burrow under your slab and cause it to settle and crack again. The same goes for plant roots. If any trees or shrubs are growing near the slab, consider installing root barriers or moving the plants to another location.
How Long Does Slabjacking Repair Last?
If you take care of your concrete after slabjacking, you shouldn't need another repair for at least a decade.
Most of our customers tell us that their concrete remains free of cracks and settlement for about 8 to 10 years. Unfortunately, some homeowners don't take care of their concrete after slabjacking repair. If you do, your slab could stay problem-free for even longer.
The professionals at Lift Right Concrete, Northern Utah's leading concrete repair contractor for more than a decade, can provide you with answers and expert advice on restoring your cracked, sunken or settled concrete.
Lift Right Concrete is well-known for our high-quality workmanship, stellar customer service and affordable pricing. Our expert team offers free, no-hassle slabjacking consultations to homeowners in the greater Salt Lake City area. If you have damaged concrete, contact our West Jordan or Grantsville office and schedule a consultation to discuss slabjacking repair today.