Concrete lifting, also known as slabjacking, can be a highly effective repair solution for a cracked and sunken slab. But, then again, so can foundation piering, and both methods are used to restore the structural integrity of damaged slabs.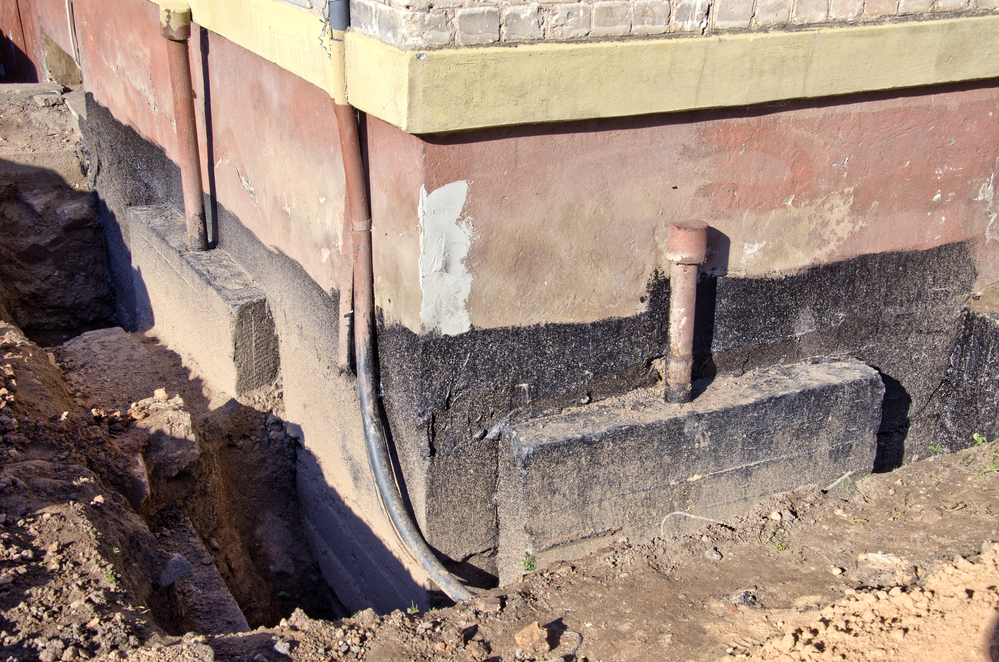 If we look a little closer at these repair methods, however, concrete lifting and foundation piering are used for different types of problems and the two methods aren't truly interchangeable. Slabjacking is generally used for smaller repair projects, while piering is better suited for more severe foundation problems.
When Concrete Lifting is the Preferred Repair Solution
Concrete lifting uses a cement grout to raise and stabilize a damaged slab.
The slabjacking mixture is hydraulically pumped through a few strategically-placed holes drilled into the slab. Once the grout fills voids in the underlying soil, pressure lifts the slab back to a level position.
This repair solution is used to correct relatively small areas of settlement in outdoor slabs. Split sidewalks, damaged driveways, sagging steps, cracked patios, uneven parking lots and sunken garages can usually be repaired through slabjacking.
When Foundation Piering May Be Necessary
Slabjacking works well with smaller concrete repair projects, but foundation piering is typically the method of choice for larger structural problems.
Piering involves installing steel tubes – either push piers or helical piers – into the ground beneath the foundation. Placing steel supports into stable soil restores the slab's integrity.
Foundation piers aren't necessary for most damaged outdoor concrete slabs. Piering is used to support homes, outbuildings and decks – structures that need a stable concrete foundation for structural integrity.
Getting an Expert Opinion for Your Repair Project
As soon as you notice a cracked and sunken slab, contact a local concrete contractor for an inspection. An experienced professional can evaluate the situation and determine if concrete lifting can correct the problem, or if foundation piering is necessary.
The sooner you get repairs, the better. If you put off fixing your sunken concrete, the damage will get worse and your repair project cost will rise.
Look for a highly-qualified concrete contractor, one with a proven track record and a commitment to stellar customer service. If you live in the greater Salt Lake City area, you can trust the professional team at Lift Right Concrete to recommend the best repair solution for your damaged slab.
As the leading northern Utah concrete contractor for more than a decade, Lift Right Concrete is known for providing quality repair work at an affordable price. Contact our Grantsville or West Jordan office today to schedule a free, no-pressure consultation to determine if concrete lifting is right for your repair project.