Concrete jacking can save your uneven patio and make it a safe, stable place for entertaining and relaxing for many years to come.
Sure, you could remove the sinking slab and replace it – but going that route is both more expensive and less effective. If your patio has sunk and it isn't badly crumbled, concrete jacking is the optimal repair solution.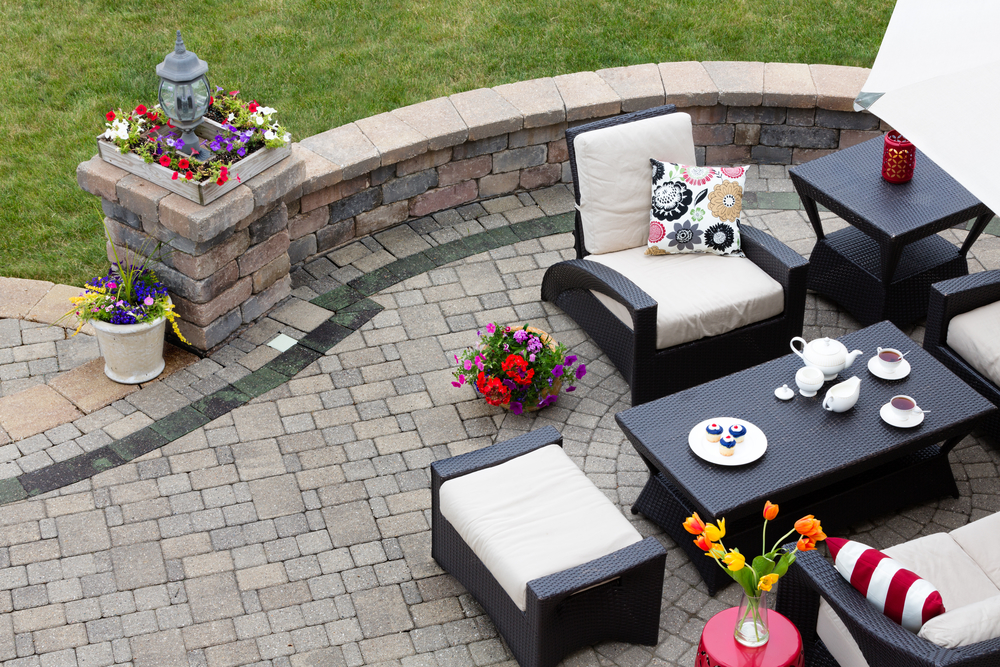 What Is Concrete Jacking?
Concrete jacking – also known as mudjacking, concrete lifting, slab leveling and slabjacking – is a process that involves pumping a cement slurry mixture through a sunken slab to fill empty spaces in the underlying soil.
Once the voids are filled, pressure lifts the slab back to a level position.
Why Is Concrete Jacking a Better Option?
Mudjacking has been around for decades for a reason – it works. Filling the soil voids restores the stability and integrity of a sunken slab, greatly reducing the odds of the concrete sinking again. Replacing an uneven patio won't provide the same long-lasting results, as the empty spaces in the soil will remain in place.
Plus, slab replacement is a time-intensive process. The project can take several days, and afterward, the new concrete needs at least a few more days to cure. Mudjacking a patio, on the other hand, takes just a couple of hours – and it comes in at a much lower cost.
How Much Does Concrete Jacking for an Uneven Patio Cost?
The size of the uneven patio and its location affect the project price, of course, but the cost of mudjacking repair typically falls somewhere between $500 and $1,300. For smaller jobs, the total can be as low as $300, and the average homeowner pays roughly $900.
Slab replacement costs far more than mudjacking. Removing the concrete usually takes a budget of around $500 to $1,518 – so, just that part of the process can set you back more than mudjacking. Add in the price or pouring a new slab, which is generally between $1,500 and $3,800, and the project total can make a big dent in your bank account.
Are You Ready for a Free Concrete Jacking Estimate?
Replace your uneven patio instead of getting mudjacking, and you'll be paying a higher price for a less effective solution. If that doesn't make sense to you (and why should it?), contact a reputable local professional concrete repair contractor and request a free mudjacking consultation.
Lift Right Concrete, the leading northern Utah mudjacking and concrete repair company for over a decade, has a reputation for expert workmanship, exceptional customer service and fair, competitive pricing. If you have a sunken slab or cracked concrete anywhere on your property, we're the team to call.
The professional contractors at Lift Right Concrete offer free, no-obligation project evaluations and estimates to homeowners and businesses in the greater Salt Lake City area. If you have an uneven patio, contact our West Jordan or Grantsville office and schedule a concrete jacking consultation today.