Settled concrete is quite common here in northern Utah. Sidewalks, patios, driveways, porches, pool decks – slabs of all types sink and crack. Usually, poor soil conditions are to blame, though frost heave, erosion, inadequate drainage and a host of other factors may be involved.
In any case, if you have settled concrete, resolving the problem is probably easier than you think. Here's how to get effective, affordable concrete repair.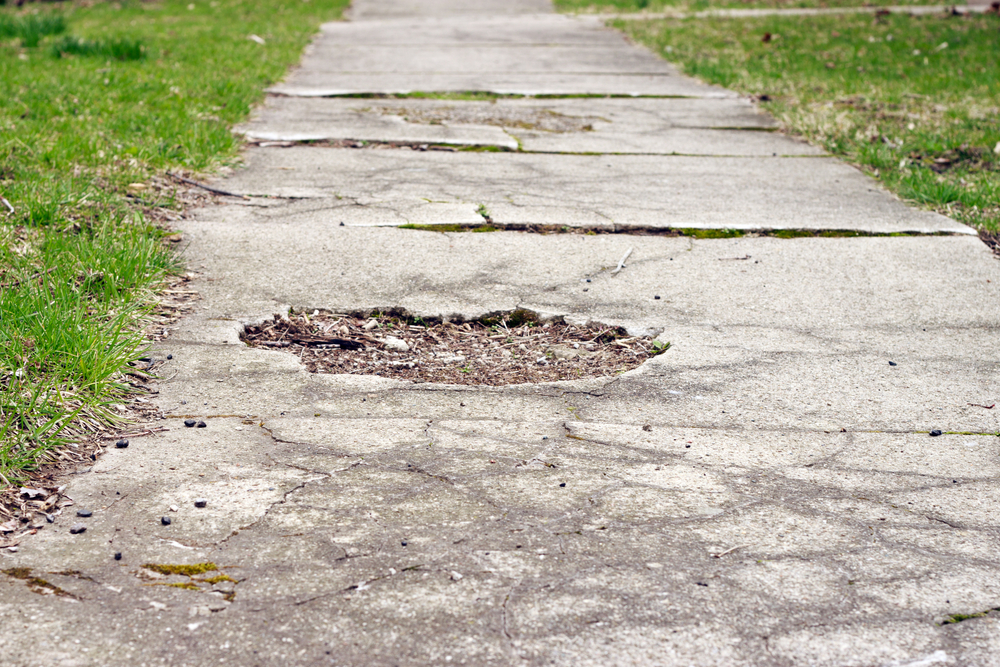 Consult with a Reputable Mudjacking Contractor
Mudjacking is the ideal concrete repair method for most settled slabs. The process is simple, quick and effective. And, best of all, mudjacking is economical – it's the least expensive way to fix settled concrete.
For optimal results, choose a highly-skilled local mudjacking contractor with an excellent reputation. In the greater Salt Lake City area, that's Lift Right Concrete. Give us a call, and we'll come out to your Utah property for a free consultation and estimate.
Schedule Mudjacking Sooner Rather Than Later
Many homeowners put concrete repair toward the bottom of the to-do list, thinking it can wait until later in the season or even the next year. This is a risk you shouldn't take.
If you don't fix the settled concrete, someone could trip and fall as a result of the unsafe conditions. If that happens, you could face a costly personal injury lawsuit.
Plus, the longer you hold off on repair, the worse the damage will get. If the settled slab becomes too badly cracked, mudjacking will not be an option – you'll have to tear out and replace the concrete.
Why Not Just Replace the Settled Concrete?
People often think replacing a settled slab makes better sense, but that isn't the case at all.
We already mentioned how mudjacking is the least expensive concrete repair method. The difference in price between mudjacking and slab replacement is huge – the latter approach costs two or three times as much!
And, mudjacking isn't just easier on the budget than replacing the slab -- it's also more effective. The mudjacking process stabilizes the settled concrete by injecting a cement slurry into the air pockets in the soil underneath. With a slab replacement, the soil conditions remain the same. So, the new slab isn't likely to stay level for long.
If you're ready to fix your settled slab and you live in the greater Salt Lake City area, turn to Lift Right Concrete for expert, affordable mudjacking.
As a leader in the Utah concrete repair industry, we offer quality results at a fraction of the cost of slab replacement. And, our mudjacking service comes with a solid guarantee – if a slab we stabilize sinks over one-half inch within 18 months, we'll redo the work at our expense.
Lift Right Concrete has two convenient northern Utah offices, located in West Jordan and Grantsville. For a free, no-obligation mudjacking consultation to repair your settled concrete.