Most homeowners end up needing concrete repair at some point. Concrete is a strong, stable material – but eventually, slabs always crack or begin to sink. So, if you haven't faced those issues yet, consider yourself fortunate.
However, your luck isn't likely to hold for long. To ensure you're prepared for the future, take a moment to learn a little about repairing damaged concrete. After all, knowing is half the battle, right?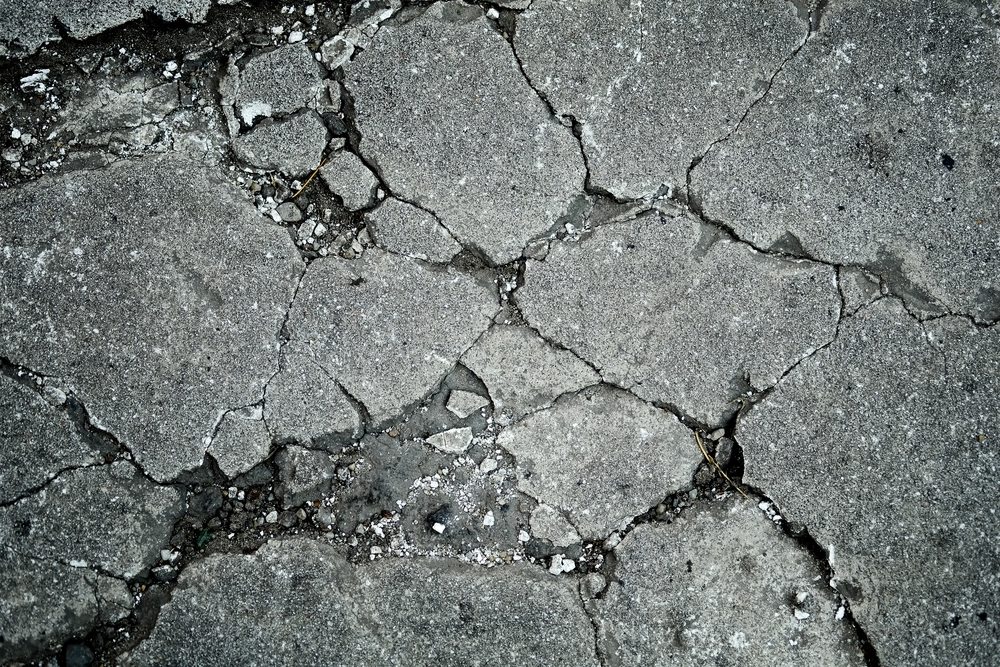 Concrete Repair Improves Safety & Reduces Liability Risks
Though a cracked or sunken slab might seem to be a mere aesthetic problem, damaged concrete actually puts you at risk for a liability lawsuit. If someone falls and becomes injured, you may have to pay for their medical care and their lost income. Repair the damage, and you won't have this concern.
Repairing Damaged Concrete Boosts Home Value
When it comes time to put your property on the market, getting a good price will be your goal. Home buyers aren't going to be impressed by damaged concrete – cracked and sunken slabs on your property could result in a lack of strong offers. Address the issue ahead of time, and you'll enjoy an increase in home value and, most likely, a faster sale.
Experts Don't Recommend DIY Concrete Repair
Repairing damaged slabs requires both skill and expertise. Watching online videos and reading how-to guides isn't enough to ensure success – and if you attempt concrete repair on your own, the results may not look as good as you would like. Plus, without proper training, restoring slab stability and integrity isn't easy. Our advice? Hire a professional contractor instead of taking the DIY route.
Choosing a Professional Concrete Repair Contractor is a Must
Sure, you might be able to hunt down a cheap repair contractor on Craigslist. Or, you may even have someone who claims to be a professional contractor show up at your door, offering low-cost repair. A smarter option, however, is to find a local company in good standing with the Better Business Bureau and the Utah Division of Professional Licensing. That way, you can count on high-quality repair work.
Slabjacking Is Almost Always the Best Concrete Repair Method
Slabjacking – also called mudjacking, concrete slab leveling and concrete lifting – is a quick and effective repair method. What's more, slabjacking comes at a low cost. Go with polyjacking, and you'll pay a higher price for a very similar fix. As for replacing a damaged slab? That option doesn't stabilize the soil – and it costs at least 50 percent more than slabjacking. When you consider how practical and budget-friendly slabjacking is, it's clearly the best concrete repair choice.
Now that you understand the ins and outs of repairing damaged concrete, you need to find a reputable local slabjammcking contractor. In northern Utah, Lift Right Concrete is the company to call.
A leader in the greater Salt Lake City area for over a decade, Lift Right Concrete offers high-quality slabjacking and stellar customer service – and, our prices are surprisingly affordable. For a free, no-obligation concrete repair consultation and estimate, contact our West Jordan or Grantsville, Utah, office today.