Before hiring a concrete lifting contractor, experts recommend getting estimates from at least a few local professionals. That way, you can ensure the concrete repair company you choose is the best one for the job at hand.
Let's say you've already taken that step, and now you're ready to move forward with your project. How do you decide which professional to hire?
Cost is important, of course, but to effectively compare concrete lifting estimates and choose the right professional contractor, you need to consider the following.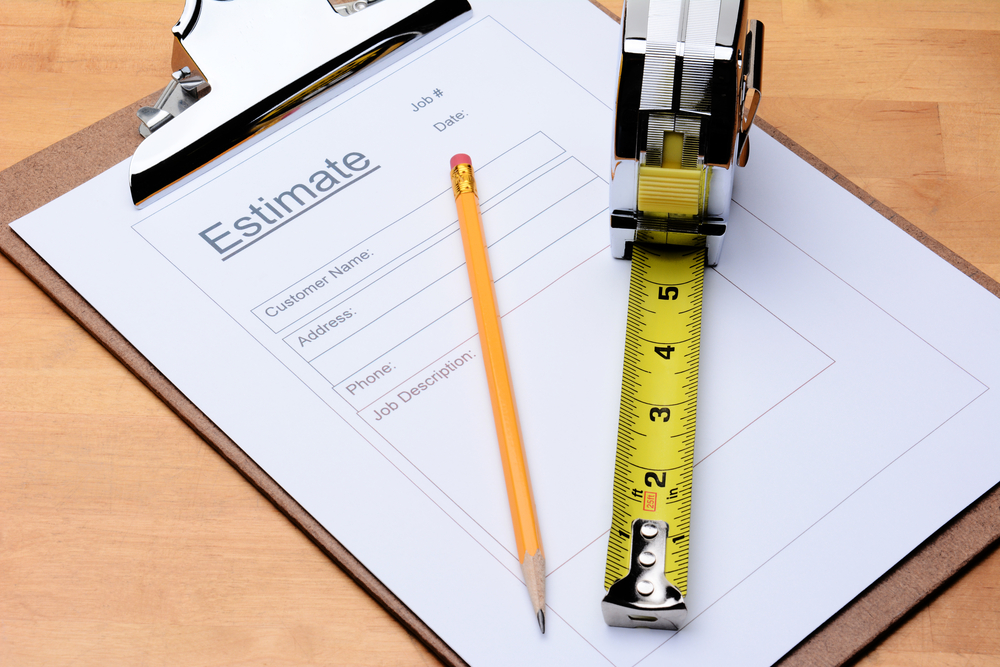 Professional Experience
Expertise in concrete repair is crucial to ensuring top-quality results. So, you'll want to make sure the contractor you choose has professional training and at least a few years of experience completing projects that are similar in size and scope to yours. The proper credentials are important, too – this includes insurance and a professional license.
Satisfaction Guarantee
With an experienced contractor, your concrete lifting project should be a success. But what if it isn't? Will the company come back and redo the concrete repair free of charge? The answer depends upon who you choose to hire. Some companies -- like Lift Right Concrete -- stand behind their work. Others don't offer any kind of guarantee, which means you'll have to pay for a second repair if the first doesn't work.
Services Included
As you look over your concrete lifting estimates, be sure you're comparing apples to apples. Some contractors may include caulking in the total price, and others may charge additional fees for certain services. To make a valid cost comparison, you need to know exactly what you'd be paying for with each concrete repair company.
Contractor Demeanor
Think back to how each concrete lifting contractor consultation went, and consider whether or not the professional is one you want to work with. A contractor who took the time to discuss the project details and answer your questions would be a good choice, as you can already see that they're dedicated to meeting your needs and providing quality work.
If you're looking for an experienced and well-qualified concrete lifting contractor in northern Utah, the professional team at Lift Right Concrete is standing by. A locally owned company and Salt Lake City area industry leader for more than a decade, we're known for exceptional workmanship, stellar customer service and affordable pricing. But you don't have to take our word for it – we're happy to provide references from recent concrete repair projects.
For more information on the services we offer to northern Utah homeowners and businesses, or to schedule a free, no-obligation concrete lifting consultation and cost estimate, contact Lift Right Concrete in Grantsville or West Jordan today.