Professional concrete repair is a smart investment for anyone planning to sell a home, and one that will pay off many times over.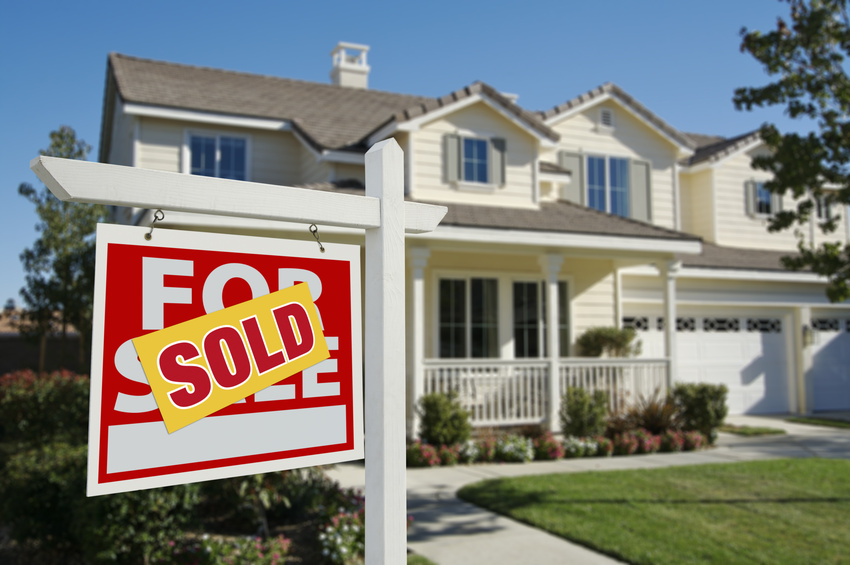 Before listing a house on the market, real estate agents recommend sprucing up the property to make it more appealing to potential buyers. The home's exterior is what buyers see first, so curb appeal is essential.
But, even more important, potential buyers are on high alert for any issue that may raise a red flag. If you have a cracked or sunken sidewalk, driveway, patio or porch, buyers may see a future of expensive repairs, were they
Settled Concrete is a Red Flag for Home Buyers
Home buyers typically view at least a dozen properties before deciding upon one to purchase. As a seller, you must do everything possible to make your home stand out in a good way. Otherwise your listing my sit n the market for much longer than it should, or sell for below market value.
If you skip these concrete repairs, potential home buyers are likely to skip out on making an offer. Cracked and settled concrete is one of the big red flags buyers are told to look for, as it can be an indicator of foundation damage.
Your damaged concrete may not be an indication of a deeper structural problem, but prospective buyers won't see it that way. With so many other homes on the market, they'll may well pass yours up in favor of a better-maintained property, or make a lowball offer.
Selling a Home without Professional Concrete Repair May Pose Challenges
Selling a home with a cracked, sunken or settled slab isn't impossible. But, without having the problem repaired, you'll attract fewer potential buyers. As a result, your property could sit on the market for quite a long time.
Along with a longer time on the market, your house will probably also sell for less if you have damaged concrete. When buyers see concrete damage, they wonder what else is wrong with the property. So, they aren't motivated to make strong offers on homes that have visible problems.
Remember too that the buyer's real estate agent, home inspector and appraiser represent interests on their side, not the seller's side. Even if the concrete cracks don't represent a structural or safety issue, these consultants are obligated to warn the potential buyer of that risk.
Mudjacking Concrete Repair Can Fix a Cracked or Uneven Slab
Mudjacking is a widely-used, cost-effective method of professional concrete repair. Often, this is the best (and cheapest!) option for home sellers looking to fix a damaged slab.
With mudjacking, the damaged slab can easily be lifted and returned to its original position. The process requires just a few small holes to be drilled in the concrete. The repair requires just a few hours to complete and the surrounding landscaping will not be disturbed.
Once the mudjacking is complete, you'll be left with a completely even and stable surface. Home buyers and inspectors may still notice that the work was done (and, in fact, you may be obligated to disclose it), but you can present the problem as having been resolved. And, because you were proactive in keeping the property maintained, buyers will be less concerned about making a strong offer.
Lift Right Concrete, Utah's expert mudjacking contractor, can handle your cracked or sunken slab, to help boost your property's curb appeal. Before selling your home, contact us to schedule a free professional concrete repair consultation.