Will you have to pay for sidewalk concrete repair, or is your city responsible for fixing the damaged sidewalks?
According to a survey of 45 states, about 40 percent of U.S. cities require property owners to shoulder the full responsibility for sidewalk repair. Another 46 percent share the cost, but just 13 percent of U.S. cities cover the total expense.
So, depending on where you live, there's a good chance that you could be responsible for at least a portion of the price for sidewalk concrete repair.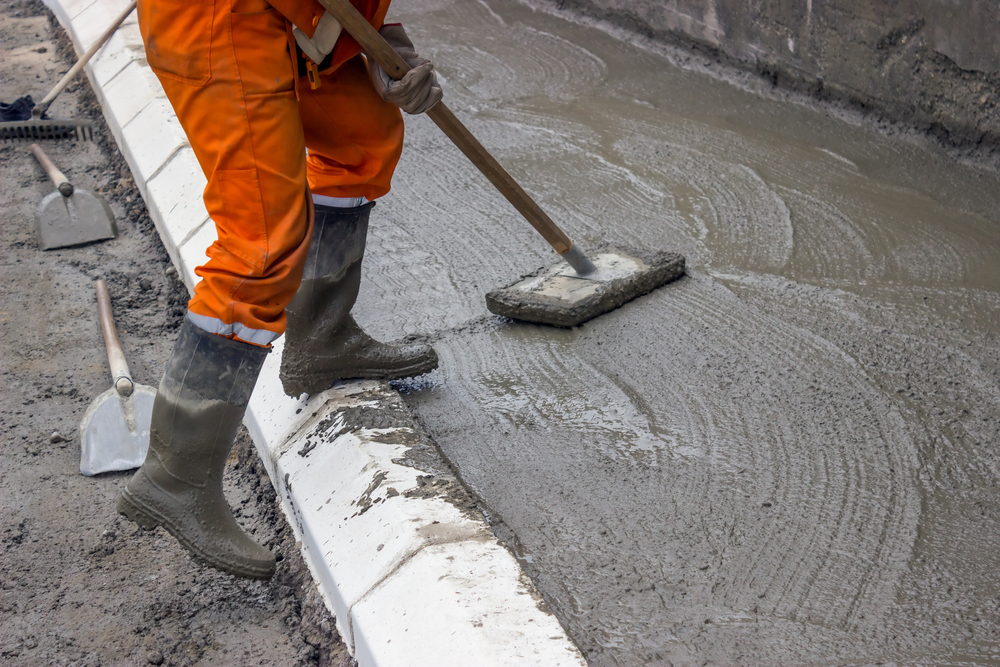 Undertaking Sidewalk Repair in Utah
City laws regarding sidewalk repair aren't uniform across the state of Utah. Some cities take on the responsibility for fixing damaged sidewalks, but most share the expense or put the full burden on the property owner.
For example, in West Jordan, the Public Works Department maintains the sidewalks. The law in Grantsville is less clear, but property owners may be held liable for concrete repair expenses if the damage is caused by their actions or negligence. And, in Salt Lake City, the adjacent property owner is completely responsible for sidewalk repair.
If you live elsewhere in northern Utah, you will need to contact your local public services department or city engineer to learn the law in your city.
Why Sidewalk Repair Is a Must
Damaged sidewalks pose a significant trip-and-fall hazard. Anyone walking along could easily suffer an injury and, if that happens, you could be held liable for their medical costs, lost wages and even pain and suffering.
Cities typically impose strict regulations about trip-and-fall lawsuits. That said, regardless of who's responsible for the cost, postponing sidewalk repair could result in a legal claim against you. So, if your property has damaged sidewalks, get them fixed as soon as possible to avoid the hassle of going to court.
Saving on Sidewalk Repair
If your northern Utah city requires you to pay for or share the expense of fixing damaged sidewalks, you'll want to find the most practical and cost-effective concrete repair option – and that's mudjacking.
Mudjacking is the fastest, easiest and cheapest method for repairing settled, cracked and sunken concrete. Damaged sidewalks can be restored and safe for use within just an hour or two. And, mudjacking comes in at less than half the cost of what you would pay to tear out and replace the sidewalk slabs.
Would you like to learn more about mudjacking? If you live in the greater Salt Lake City area and need sidewalk concrete repair, schedule a free, no-pressure consultation with the professionals at Lift Right Concrete.
As the leading mudjacking and concrete repair company in northern Utah for over a decade, Lift Right Concrete is known for providing high-quality workmanship and stellar customer service at a competitive price. For affordable sidewalk concrete repair, contact our West Jordan or Grantsville office today to learn more about mudjacking.