Concrete jacking is an extremely effective – and incredibly affordable – repair solution for sagging porches, sunken patios and cracked pool decks. Also known as mudjacking, it's also ideal for lopsided driveways, fractured sidewalks and uneven garage floors.
Of course, if you're new to the world of concrete repair, you may not know that concrete jacking is even an option. Here, we explain how the technique works and why mudjacking is the best fix for a damaged slab.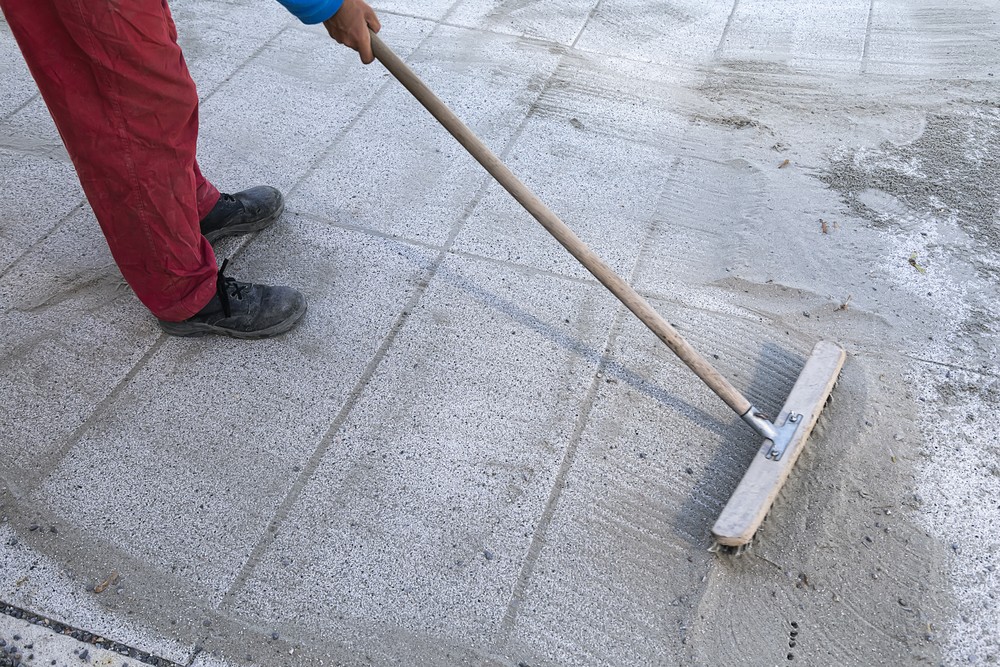 How Concrete Jacking Works
Concrete damage is usually the result of instability in the soil. When voids or air pockets form under a slab, it no longer has the support it needs – hence the sinking and cracking.
Mudjacking restores the stability of the soil under a damaged slab by filling the voids with a cement slurry mixture. Pressure lifts the slab back to a level position, then caulk is applied to seal the surface. All of this typically takes place in less than two hours, and the results last for at least 8 to 10 years.
How Concrete Jacking Compares to Other Repair Methods
Mudjacking isn't the only concrete repair option, but it outshines the alternatives.
Polyjacking, or foamjacking, is a similar fix. With this approach, the soil voids are filled with polyurethane foam. The foam works to life the damaged slab just like the cement slurry, but it comes at a higher price. And while the holes drilled during the polyjacking process are smaller than those for mudjacking, the difference isn't all that noticeable.
Slab replacement, or tearing out the concrete and pouring a brand new slab, sounds like a smart solution. In reality, going this route costs quite a bit more than mudjacking – and since this option doesn't stabilize the soil under the slab, the results may not last very long.
Why You Should Consider Concrete Jacking
Mudjacking is a time-tested concrete repair technique – it's been in use since the 1930's. And, mudjacking is an eco-friendly, cost-effective repair that provides long-lasting results.
Given all that, why wouldn't you consider mudjacking as a fix for your damaged slab?
Many professional mudjacking contractors – including the professionals at Lift Right Concrete – offer free, no-obligation consultations. You can have an expert evaluate your situation and explain your repair options, at no cost. So, there's really no reason not to make an appointment.
If you have a damaged slab and want to find out more about concrete jacking, call on the professional team at Lift Right Concrete.
A northern Utah leader in the concrete repair industry for over a decade, Lift Right Concrete has a reputation for quality mudjacking, exceptional customer service and fair, competitive pricing. Contact our West Jordan or Grantsville office and schedule a free concrete jacking consultation today.