No doubt about it, concrete lifting -- otherwise known as slab leveling, concrete jacking, mudjacking and slabjacking -- is the most budget-friendly and effective method of repair for settled, sunken and cracked slabs.
But why consider the project now? In the fall months, you need to get your property ready for winter – and you may be thinking that concrete repair can wait until next spring.
Actually, scheduling concrete lifting now is a smart move for a few reasons. Here's why fall is the ideal time for slab leveling.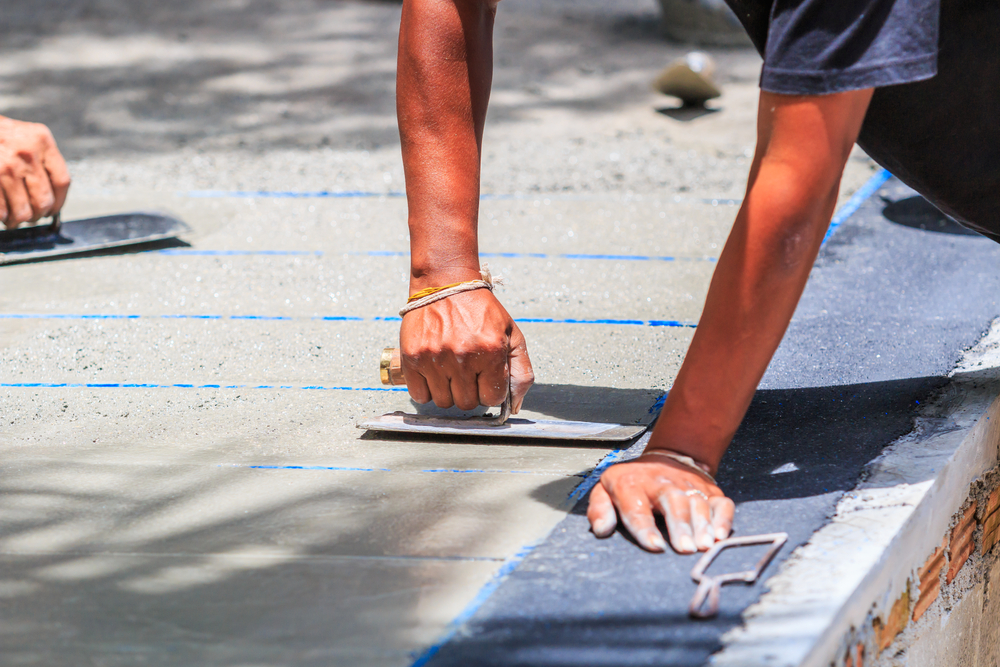 Winter Weather Can Make the Damage Worse
In northern Utah, we face rather harsh weather in the winter. And if you put off concrete lifting until the spring, you may end up with higher repair costs.
Snow, freezing rain and ice can easily get inside a damaged slab. And as the ground freezes and thaws – which occurs repeatedly in our region – internal pressure affects the structural integrity of the concrete. Heaving and movement in the soil underneath can make the situation worse. The end result is additional damage.
Schedule slab leveling in the fall, and you won't have to worry about your small issue growing into a major problem – one that concrete lifting may not be able to solve.
Concrete Lifting Helps Make Your Property Safe
Settled, sunken and cracked slabs can be trip hazards, and when they're covered with snow and ice, walking on the surface is even more dangerous.
Anyone who visits your property could easily fall and suffer an injury. Out-of-town family members, dinner party guests, neighborhood carolers, package deliverymen – anybody might take a tumble, and you may be liable. In other words, you may end up paying for the injured person's medical bills. And depending upon the nature of the injury, you might have to pay for lost earnings, lost future income, future medical expenses and even pain and suffering.
Get slab leveling before winter to eliminate trip hazards and make your property safe for family, friends and other visitors.
Don't Put Off Concrete Lifting for Too Long
Here in northern Utah, the first ground freeze could occur in a few short weeks. And if the ground is frozen, slab leveling won't be possible.
Lifting settled, sunken and cracked slabs requires the use of a cement slurry mixture. The mixture is hydraulically pumped through the concrete to fill air pockets in the soil, and pressure lifts and levels the slab. When the temperature is freezing cold, the slurry can freeze and become impossible to pump – so professional contractors typically don't take on slab leveling projects in the winter.
Are the concrete slabs on your northern Utah property in need of repair? For a free professional consultation and estimate for concrete lifting, turn to the team at Lift Right Concrete.
A local industry leader for over a decade, Lift Right Concrete has a well-earned reputation for quality workmanship, unparalleled customer care and affordable service. Contact our West Jordan or Grantsville, Utah, office today to have our experienced contractors handle your concrete lifting project this fall.