If you're wondering how much concrete lifting costs, requesting a mudjacking or slabjacking estimate is the best way to determine how much to budget for a professional repair.
Online home service resources can give you a basic idea of what to expect. But every project is different, and a number of factors contribute to the total mudjacking repair cost.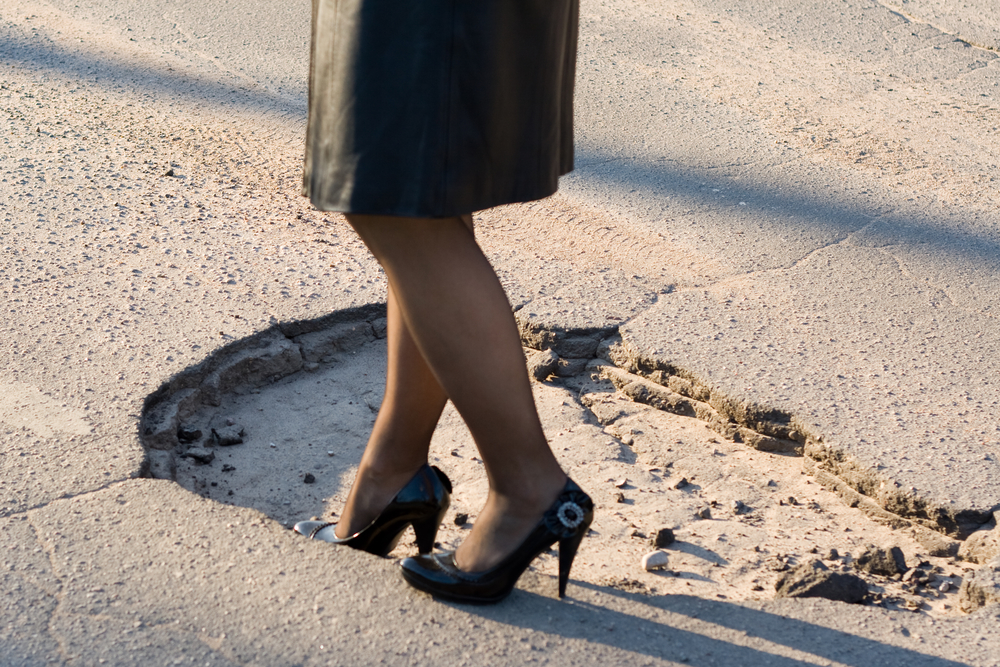 Baseline Costs for Concrete Lifting
Just like every other business, concrete repair contractors have overhead expenses. These typically include office costs, insurance, equipment costs and taxes, to name a few. To cover operating costs, every mudjacking project estimate starts with a baseline fee. On average, this fixed cost totals a few hundred dollars.
Severity of the Voids in the Soil
Concrete that is cracked, sunken or settled typically has voids in the soil beneath the slab. These empty areas must be filled with a cement slurry, to restore the soil's stability and lift the concrete back to a level position. If the voids are extensive, more mudjacking materials are needed. Consequently, the total repair cost is higher.
Scope of the Concrete Lifting Project
As you might expect, a mudjacking project estimate for a large job will be higher than an estimate for a small concrete repair job. So, for example, fixing a small sidewalk or patio crack comes in at a lower total price than leveling a badly-settled driveway or pool deck. Also, after mudjacking repair, the cracks must be caulked. If you prefer that your contractor handles the caulking, that's a small additional cost.
Difficulty of the Concrete Lifting Project
Concrete lifting estimates also include labor. The more extensive the project, the higher the labor charges. Damaged slabs that are relatively flat and easy to access can be quickly repaired. For mudjacking projects that are large, or in cases where the contractors have to work in tight quarters, more time is typically needed to complete the repair work.
Tips for Evaluating Concrete Lifting Estimates
Cost is certainly an important consideration for any home improvement project, and mudjacking is no exception. So, to make sure you pay a fair price, get more than one repair estimate.
However, price isn't all that matters when it comes to choosing a concrete repair contractor. Automatically hiring the contractor with the lowest mudjacking project estimate is usually not a wise plan. After all, as the saying goes, you get what you pay for.
So, when comparing mudjacking estimates, take the time to check each contractor's business practices, experience, and references. In addition, look into the warranties they provide for their work. A few minutes of research can help you find the right mudjacking repair professional, one that is capable of providing a concrete repair solution that lasts.
Lift Right Concrete LLC, a leading mudjacking repair company, offers free, no-pressure estimates to homeowners throughout northern Utah and all along the Wasatch Front. To request your concrete lifting bid, contact our West Jordan or Grantsville office today.