Did you know that concrete slab leveling is the ideal solution for your cracked and sunken sidewalks?
Years ago, the only remedy for a damaged sidewalk was to rip it out and pour a brand new slab. And frankly, this fix has always been expensive – which explains why so many people don't bother repairing their sidewalks.
Concrete leveling, or slabjacking, is a newer repair method, one that doesn't cost an arm and a leg. Now, even budget-conscious homeowners can afford to fix their cracked and uneven sidewalks – here's what you need to know.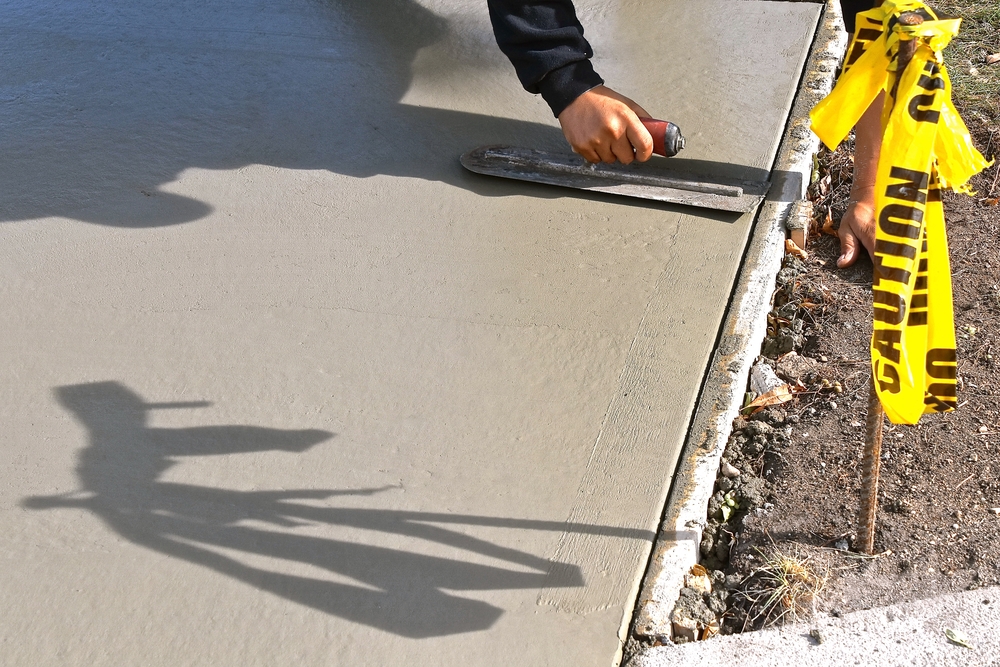 What Is Concrete Slab Leveling?
Concrete slab leveling is a quick, mess-free repair that has three simple steps:
Step 1:
Ground penetrating radar is used to detect voids in the soil under the damaged slab. Based on the results, the contractor drills several small holes through the concrete.
Step 2:
After attaching a hydraulic pump, the contractor shoots a cement slurry mixture down each hole. This fills the underlying soil voids and creates pressure, which stabilizes the slab and restores it to a level position.
Step 3:
The drilled holes and cracks in the damaged slab are sealed with caulk. The contractor can handle this task, or to cut costs, the homeowner can do their own caulking.
What Are the Benefits of Concrete Slab Leveling?
As we mentioned, concrete leveling is a budget-friendly repair method. The savings are significant – this fix typically costs at least 50 percent less than ripping out and replacing a damaged sidewalk slab.
The low cost is enough to entice some homeowners, but slabjacking has another key advantage. Simply put, concrete leveling is more effective than the classic rip-and-replace method. With the latter, the soil voids are left alone, which means the new concrete is poured onto an unstable surface. As a result, the replacement slab is likely to crack and sink before long.
Why Bother Repairing Cracked & Sunken Sidewalks?
Damaged sidewalks are an eyesore, to be sure – but do you really need to repair them? Many people ignore the problem. Why should you be any different?
We could tell you how the cracks will only get worse as time goes on, driving up the cost of repairs. Or, we could talk about the effect of sidewalk damage on your property value. But, in our opinion, one of the strongest reasons to repair cracked and sunken sidewalks is to avoid a potential lawsuit.
If someone trips, falls and suffers an injury due to your damaged sidewalk, you could be sued. And if the court decides that you were negligent – which is highly likely – you may be forced to pony up for the injured party's medical expenses and lost income.
With concrete leveling coming in at such a low cost, putting off repair and risking a lawsuit really doesn't make sense.
For expert slabjacking in northern Utah, call on the experienced professional contractors at Lift Right Concrete. Our team is committed to stellar workmanship and superior customer service, and our pricing is sure to make you smile.
To schedule a free, no-obligation concrete slab leveling consultation and estimate to repair your cracked and sunken sidewalks, contact Lift Right Concrete in West Jordan or Grantsville, Utah, today.