Does your home have a sunken porch? If so, mudjacking may just be the ideal concrete repair solution.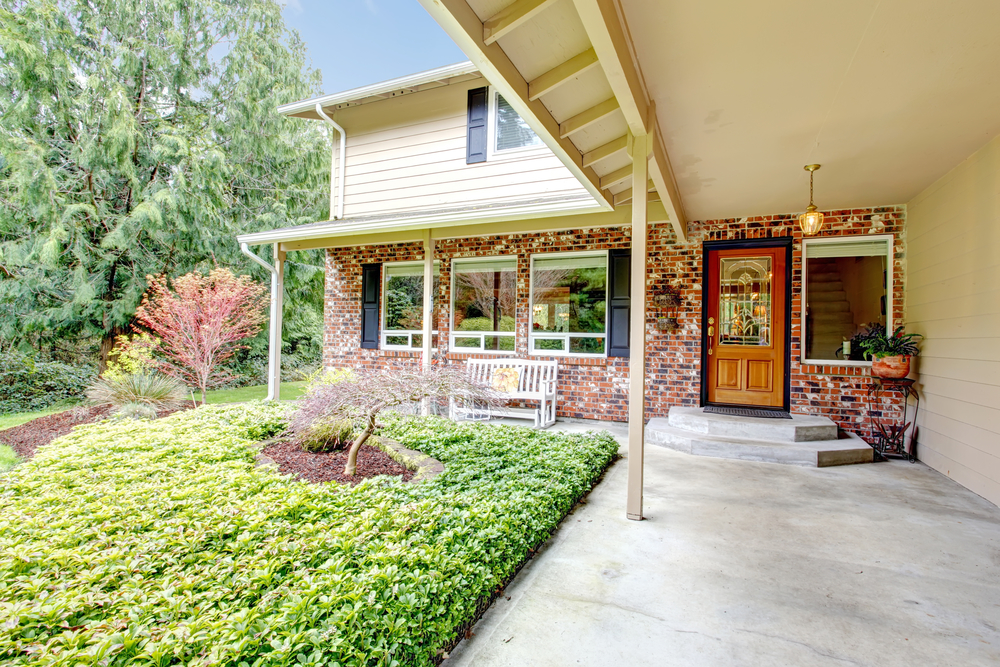 Mudjacking, also known as concrete lifting, restores the appearance and safety of your porch. And, just as important, mudjacking repair works to help prevent foundation damage.
Why Concrete Porches Sink
Drive around a well-established Utah neighborhood, and you'll see that many porches are in the process of sinking.
Why does this happen?
Concrete porches are prone to sinking over time, so older homes are more likely to be affected. Blame can often be placed on a faulty foundation.
Utah has expansive soils and, to properly support a house, the dirt that lies under the foundation must be stabilized. When a home's foundation isn't properly prepared, soil settlement takes place. Over a number of years, this can lead to a sunken porch – and the need for mudjacking.
Erosion is also a factor in many cases. Downspouts and gutters that aren't directed away from the house can erode the underlying soil or cause it to compact. Poor grading of the homesite can also play a part. When the property doesn't slope away from the house, excess water can make erosion worse.
Why is a Sunken Porch Such a Big Problem?
A sunken porch is an eyesore, to be sure. But, that isn't the biggest reason to consider mudjacking repair.
With a sinking porch, the steps often slide away from the home or tilt to one side. As a result, anyone trying to reach the front door has to navigate awkward steps up onto the porch. This is a tripping hazard (especially if moisture, snow or ice are present), and if someone falls, you could be held liable for their injuries.
And, you may face another issue if you put off mudjacking – foundation damage. The damaged on your porch (and other broken slabs around your home) let directly in. This can quickly compromise the stability of your foundation.
Why Mudjacking is a Perfect Repair for a Sunken Porch
If your concrete slabs are severely sinking or damaged, you may need professional foundation repair – often, a very expensive and disruptive project. On top of that, you may need to replace the entire porch.
In most cases, however, mudjacking can save you from those hassles, repairing your sunken porch and restoring its stability in just a few hours. The mudjacking process isn't messy or intrusive, and your porch can be ready for use just a half-hour after the work is completed.
Best of all, mudjacking is much less expensive than slab replacement. Utah homeowners are often surprised to learn that how incredibly affordable
Mudjacking is.
Mudjacking is typically the most effective method of concrete repair, as it doesn't just fix the problem's appearance; it also fixes the underlying cause. Lift Right Concrete, Utah's leading concrete lifting contractor, offers free consultations, and our professional team can answer all of your questions. Contact our West Jordan or Grantsville office today to schedule a mudjacking evaluation for your sunken porch.