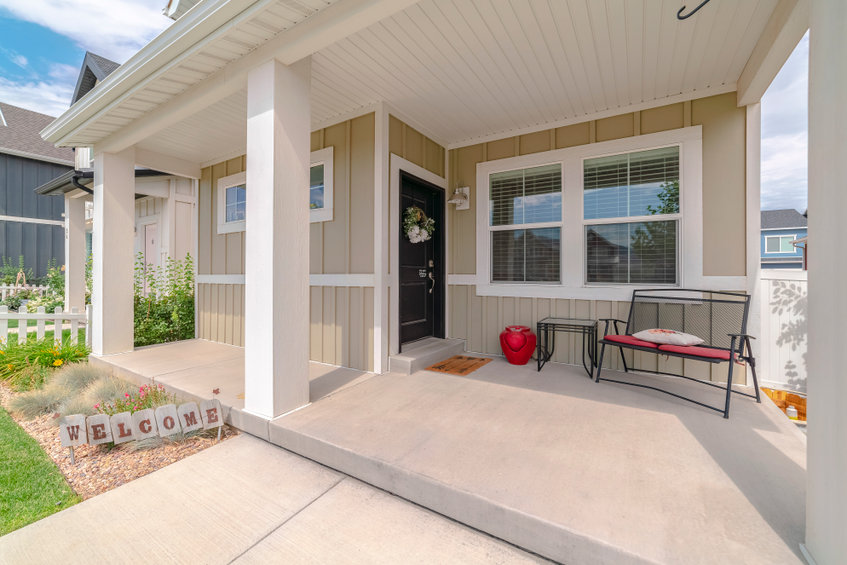 Fall is typically a time when we get really excited about having an amazing porch area. Pumpkins and gourds look festive displayed on a porch and along steps, potted mums in a variety of colors really draws attention, and don't forget spooky décor for Halloween, too. Porches usually get a massive makeover between Halloween and Autumn festivities, especially in Utah where Fall is a favorite for many. The temperatures are perfect for relaxing on the porch.
Before decorating starts, the foundation needs to be addressed. Do you have cracks or leveling issues? Are there places where pooling can form from rain or snow that can form ice in the winter? Is an area of your porch or patio sagging or pulling away from the foundation of the home? If so, it's a good idea to take care of these issues quickly before they become bigger. Concrete lifting is a relatively quick process and is budget friendly. Fall is a great time to do this because it's part of the winter prep process of yard care. Once snow covers hazardous areas, like cracks or leveling issues, it's easy for slips and falls to take place—and that is simply not worth the risk. Utah weather is tricky and because of that, it's common for concrete to crack, spall, or become uneven. It is a good idea to evaluate your concrete at least once per year to address concerns before they become a big problem.
Rugs for Design, Not for Hiding
A popular décor trend on porches is rug stacking. A large neutral rug is placed underneath a smaller patterned or bold rug, which makes the area look purposeful and well put together. However, don't place that rug over uneven spots just to cover them up. That's an accident waiting to happen. Level it out first with a professional concrete jacking service, then throw down those gorgeous rugs. Your porch is for relaxation, and if you're worried about people tripping on something, relaxing probably won't happen. You also can get water pooling underneath those rugs if your concrete has issues, which can create ice spots. Ice forming on concrete not only is a hazard for a slip and fall, but it's also damaging to concrete. If you've seen spalling concrete, it's often from poor water draining and ice buildup.
Time To Play
Once your foundation is solid and stable, it's time to put your creativity to the test. Place potted mums or marigolds with unique gourds in sets of odd numbers. Tin planters are popular this year and adds a classic farmhouse feel to your porch. Add some bright pillows to your seating area to create a homey feel to the outside of your home, tying together all the colors of the season. Frame the doorway and entrance with a garland of leaves or homemade yarn pumpkins. Black and white features with bold oranges and greens look great on any porch, showcasing classic neutrals and timeless style throughout the whole season. Have fun with your porch but ensure the base of it is secure and safe before the styling begins.