A cracked concrete patio is not only an eyesore and safety hazard – it has a negative effect on your home's resale value. This is important even if you aren't putting your house on the market, as a lower property value could affect your potential for refinancing or obtaining a home equity line of credit.
So, what's the best solution for a cracked concrete patio?
Slab replacement is the most obvious choice, but tearing out your old patio and pouring new concrete is also the most expensive way to address the issue. Concrete repair, or slab leveling, provides a highly effective fix with a much more affordable price.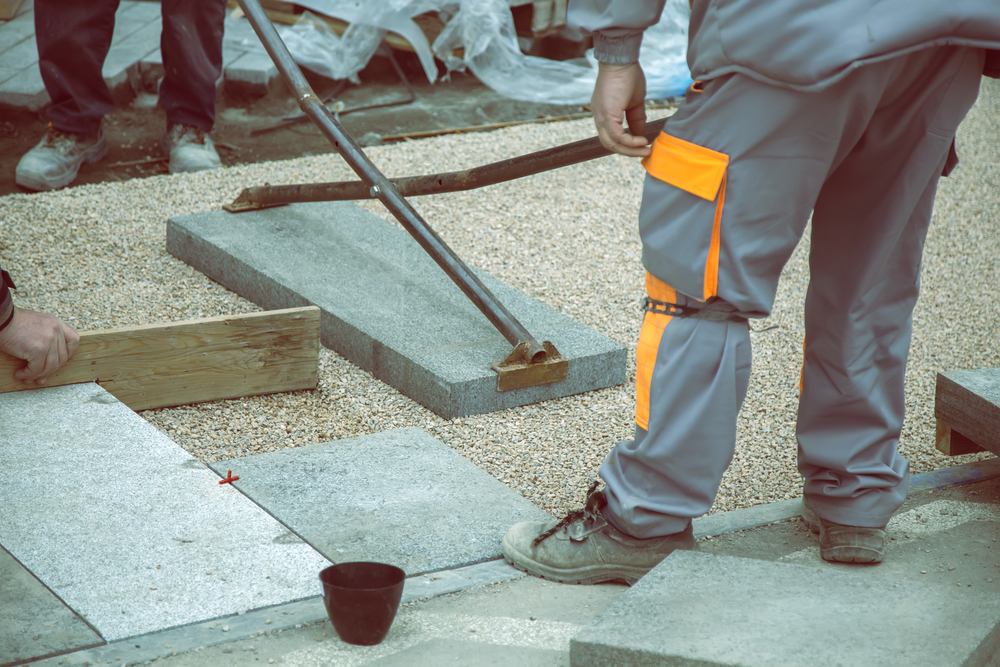 Why Concrete Repair Is the Ideal Solution
Slab leveling typically costs just a few dollars per square foot, while the price for slab replacement can be close to $50 per square foot. But saving money isn't the only reason to go with concrete repair.
Slab leveling saves you time.
Most projects take just an hour or two to complete, and your concrete patio will be able to handle heavy weight just a few hours later. In contrast, replacing the slab may take several days, and you'll have to stay off the patio for at least a week or two.
Slab leveling fixes the underlying problem.
Gaps or air pockets in the soil underneath your patio are the most likely cause of the cracking. After leveling, the gaps will be gone and the slab will stay stable and secure for quite some time. With slab replacement, the air pockets remain – which means the issue could return.
Slab leveling is an eco-friendly solution.
Concrete repair involves filling gaps in the underlying soil with a cement slurry mixture made of completely natural materials. Plus, the leveling process requires very little energy and creates no waste – and slab replacement is quite the opposite.
When Slab Replacement Makes Sense
Much as we'd like to say that slab leveling is always the best solution for a cracked concrete patio, that's unfortunately not the case.
For slabs in poor condition, replacement is often the only option. So, if your patio is badly cracked or crumbled, or if it has significant settlement, concrete repair may be off the table.
In addition, slab replacement may be necessary if your cracked patio threatens the integrity of your home foundation. Concrete repair cannot solve that problem.
Schedule a Free Concrete Repair Consultation
If you're ready to fix your cracked concrete patio and want to know if slab leveling can work for you, contact a reputable local contractor – like the team at Lift Right Concrete.
As northern Utah's leading slab leveling and concrete repair company for over a decade, we can tell you if your cracked patio is beyond the point of saving. We're happy to provide honest advice, and we offer free, no-obligation consultations to homeowners and businesses in the greater Salt Lake City area.
To learn more about slab leveling for a cracked concrete patio, or to schedule a concrete repair consultation, contact Lift Right Concrete in Grantsville or West Jordan today.