Do you have an uneven garage floor?
Concrete slab leveling – also known as mudjacking or slabjacking – is often the ideal repair option for sunken driveways, sidewalks, patios and settlement in other outdoor concrete surfaces. And yes, it can be an effective solution for a lopsided garage.
Uneven concrete in the garage is more than just an eyesore. Here, we explain why getting the floor fixed is essential and why contacting a local concrete slab leveling expert is the best way to make that happen.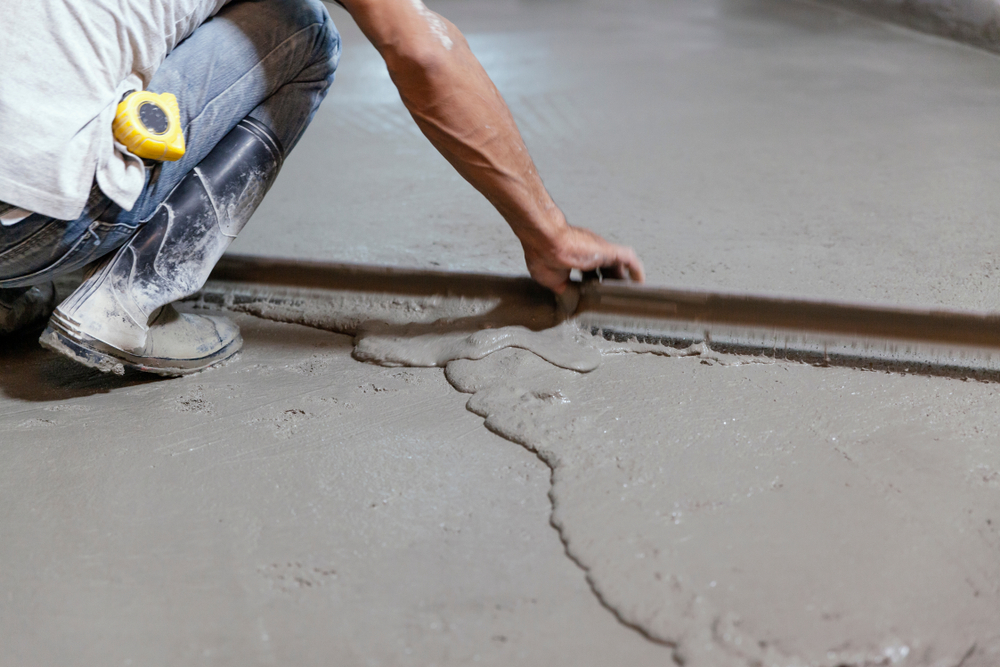 What Can Happen if You Don't Fix an Uneven Garage Floor
Think about what's directly underneath your garage. Everything below the uneven concrete – which may include electrical and plumbing systems, as well as storage or living spaces – could suffer damage if the floor continues to sink. If that occurs, your family could also be at risk of serious injury.
You can also expect other issues to crop up if you don't get your uneven garage floor fixed. The overhead door may become difficult to operate, as can any doors leading outside and into your home. Ignore the uneven floor for too long, and foundation damage could be in your future – and in that case, restoring the structural integrity of your garage and home will be quite costly.
Why You Should Consider Concrete Slab Leveling
Clearly, fixing your sunken garage floor is important. And while replacing the damaged slabs is an option, contacting an expert in concrete leveling is in your best interests for several reasons:
Cost – Slab leveling is a budget-friendly concrete repair technique, with a price that's at least two to three times lower than that of tearing out and replacing a garage floor.
Time – Most uneven concrete slabs can be leveled in just a few hours, and the process doesn't create a mess. Replacing a slab, on the other hand, is a messy project that can take a few weeks to complete.
Results – Concrete leveling eliminates soil instabilities, ensuring that the slab remains solidly in place for many years to come. Slab replacement merely addresses the aesthetic problem, so the garage can and probably will sink again.
Let Lift Right Concrete Solve Your Garage Floor Problems
If the garage of your northern Utah home is uneven, call on the professional team at Lift Right Concrete.
We're concrete leveling experts, and we've been repairing sunken slabs for more than ten years. Homeowners and businesses in the greater Salt Lake City area turn to us for top-quality workmanship, affordable pricing and outstanding customer service. We back our work with a satisfaction guarantee, and we'd be happy to provide references from recent projects.
To learn more, or to schedule a free, no-obligation evaluation of your uneven garage floor and concrete slab leveling estimate today, contact our office in West Jordan or Grantsville, Utah, today.