Do you have cracked or settled concrete slabs? For a fast, easy and effective fix, consider concrete leveling.
If you've never heard of the method, also known as slab leveling or mudjacking, you're certainly not alone. In our experience, many northern Utah homeowners only learn about concrete leveling when researching how to repair and restore a damaged slab – and most are surprised to see that the technique has been in use for nearly a century.
To find out more about slab leveling and whether it's the right repair option for you, take a look at the following informational guide.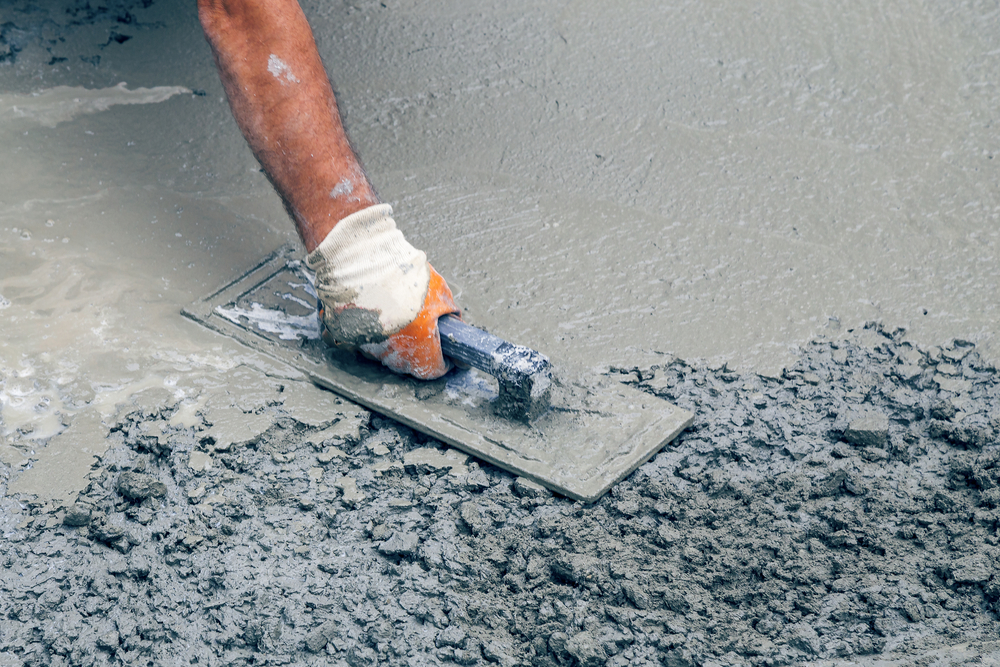 How Concrete Leveling Works
Professional mudjacking contractors can complete most slab leveling projects in a couple of hours or so, as the process has only three steps:
Step 1: GPR Survey – A ground penetrating radar system is driven across the damaged slab to detect the location of voids or air pockets in the soil underneath.
Step 2: Drilling – Based on the GPR data, the contractor drills a series of small holes in the slab, strategically placed to reach the soil voids.
Step 3: Void Filling – A hydraulic pump is used to deliver a cement slurry mixture into the air pockets, and once the voids are filled, pressure raises the slab back to a level position.
After slab leveling, the surface holes and cracks must be caulked – and this is a task that either the homeowner or the professional mudjacking contractor can take on. When that's done, the concrete is ready for light use. A few hours later, the slab has the integrity to withstand heavy weight.
What Concrete Leveling Can Repair
Mudjacking is a highly effective technique, and concrete repair experts consider it to be the best solution for most cracked and settled concrete slabs. Professional contractors can resolve a range of issues through slab leveling, including problems like:
Tilted driveways
Settled concrete steps
Uneven patios and porches
Sagging pool decks
Cracked garage floors
Lopsided parking lots
Concrete leveling works well for most damaged slabs, but replacement may be necessary for any that are severely cracked or crumbling. Also, in cases of foundation damage and major structural issues, piering is typically recommended over mudjacking.
Schedule a Free Concrete Leveling Consultation
After reading everything above, you probably have a pretty good guess about whether or not mudjacking can work to fix your cracked or settled concrete. But the only way to know for sure is to consult with an experienced local contractor – and if you're in northern Utah, Lift Right Concrete is here to meet your needs.
A locally-owned company, Lift Right Concrete has been serving homeowners and businesses in the greater Salt Lake City area for more than a decade. We have a reputation for providing top-notch results and exceptional customer care at a budget-friendly price, and we guarantee satisfaction with every mudjacking project we complete.
To schedule a free concrete leveling consultation, reach out to our West Jordan or Grantsville office today.